Winston Peters is appealing a High Court judgement against him, saying he now knows who leaked his superannuation details in the lead-up to the 2017 election.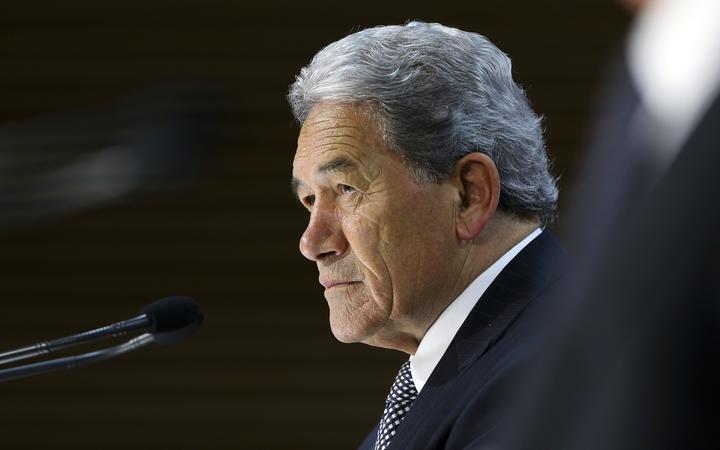 Photo: Pool / Hagen Hopkins/Getty Images
"It has always been known that this case was leaked. Leaked with an intent to do harm.
Leaked for a purpose," Peters said.
He was overpaid nearly $18,000 over seven years, after he did not fill out a section of his application form that asked whether he had a partner.
He repaid it, and launched legal action, taking State Services Commissioner Peter Hughes, former Ministry of Social Development head Brendan Boyle and former National Party ministers Anne Tolley and Paula Bennett to court, claiming they had breached his privacy.
The case was heard last November in the High Court in Auckland.
Justice Venning said Peters' claim failed because he could not establish that any of the defendants were responsible for the leak.
Peters said he was persisting with the case for everyone who had their privacy breached.
"Privacy of information is a cornerstone of our country's democracy. Without it our society truly faces a bleak future."
Keeping the system honest had been the cornerstone of his career, he said.
He said his was the only case where someone had made a mistake on their superannuation application to have made headlines.
The information was leaked with an intent to do harm, he said.
"Within government and the Civil Service no less than 42 individuals knew about this one case.
"The matter was resolved before it got the attention of Ministers via the Ministry of Social Development.
"So what was their investigation, internal inquiry and internal disclosure about, was it to say that we have this case that has been resolved, but we want you Ministers to know about it, but why?"
He said the Prime Minister at the time, Bill English, was on record saying the information should never have been disclosed.
The judgement was released last month.