Cole applauds the judiciary's bravery in refusing to be utilised in political battles.
In an unexpected decision, the Rivers government has dropped criminal charges against former governor Rotimi Amaechi, as well as APC governorship candidate Tonye Cole and five others, for alleged mishandling of N96 billion derived from the sale of public assets.
When the case reopened for hearing on Thursday, Rivers' attorney told the court of the state government's decision to withdraw the action.
However, defence counsels informed the court that abandoning the claim at this time would be a misuse of the legal system.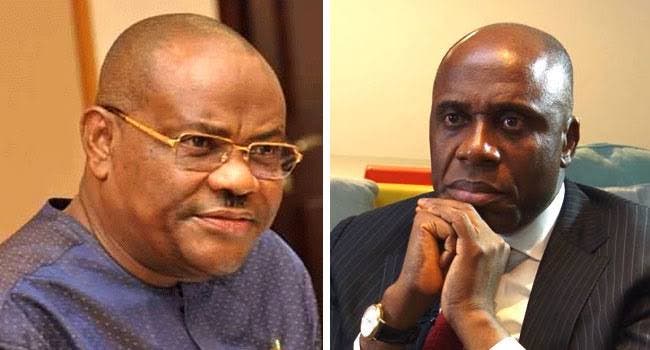 They therefore asked the Court to dismiss the criminal charges, if the suit must be withdrawn against the defendants.
Our Correspondent reports that the presiding Judge, Justice Okobule Gbasam, after listening to the heated arguments, struck out the suit as well as the charges against APC and others.
Justice Gbasam said the plaintiff has right to discontinued with the matter.
Speaking to journalists outside the court room, one of the counsels to the defendants, Achi Wobodo, said they demanded that the Court should dismiss the charges instead of striking it out.
The Rivers State government had filed the criminal suit against Amaechi, Cole and five others over alleged illegal sales of government assets that ran into several billions of naira.
However, Amaechi, Cole and others have repeatedly denied the charges.
In a swift reaction to the withdrawal of the charges, Cole in a viral video commended the courage of the Judiciary for not allowing itself to be used for political battles.
He said the state judiciary struck out the case when the Government saw that the case lacked merit and decided to withdraw it.
Cole also noted said unlike the fanfare displayed by Governor Nyesom Wike when he directed that the case should be be instituted, the government has remained quiet about its decision to withdraw the suit and the decision of the court to strike it out.
However, he said he was aware the there is still battle ahead, but he is ready to take on the battle to liberate the people from poverty.
Ends