A Defence Force helicopter is back in the air searching for two trampers missing in Kahurangi National Park, but bad weather is on the way.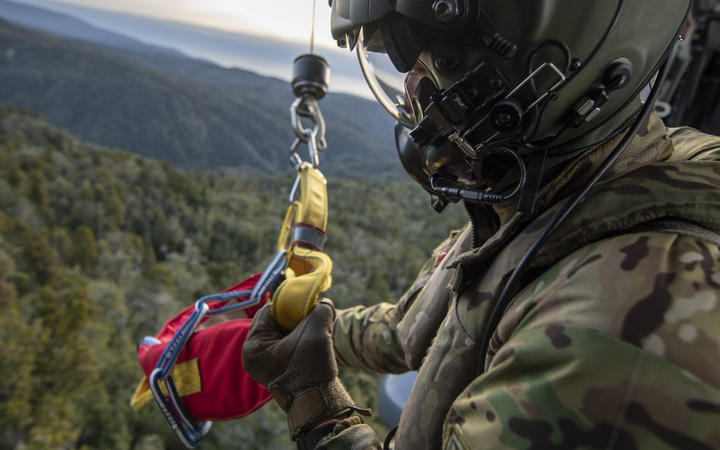 A Defence Force helicopter helps search for the two missing trampers in Kahurangi National Park. Photo: NZ Defence Force
It is two weeks since Jessica O'Connor and Dion Reynolds, both aged 23, entered the park at the top of the South Island.
A team from Alpine Cliff Rescue Mt Cook has now joined the team of volunteers, police, NZDF, USAR and FENZ already in the field to assist with the search.
Police said today weather conditions were being monitored and plans were being made for incoming bad weather, which may affect the search over the next few days.
On Thursday, a campsite and footprints were found near the Webb River, but it is not known whether they belong to the missing pair.
Incident controller Senior Constable David Coggers said yesterday he was hopeful the pair would be found alive. The weather had been good, O'Connor had training in the outdoors and police believed the pair were well prepared.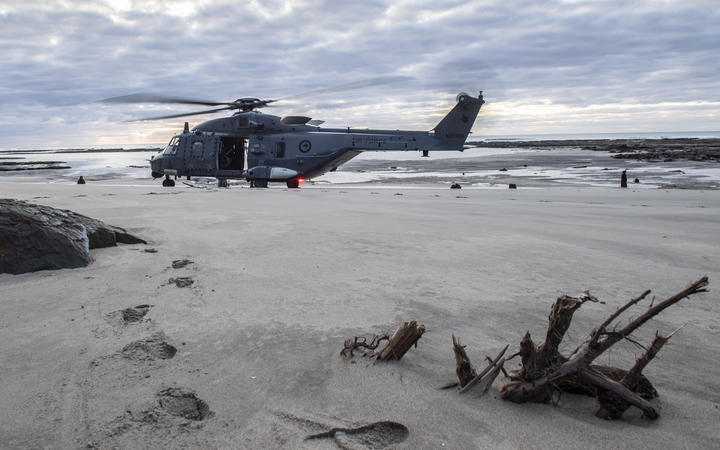 The Defence Force helicopter on a beach near Kahurangi National Park. Photo: NZ Defence Force
Coggers said the search was more difficult because the pair had not left any information about their plans or how long they intended to stay in the park.
"We have a road, and at the end of that road is a car that has been parked, and from there its a gateway to many many big valley systems and coastal walks. So with no start time, date, or intentions we've got to widen our search area to cover all possibilities," he said.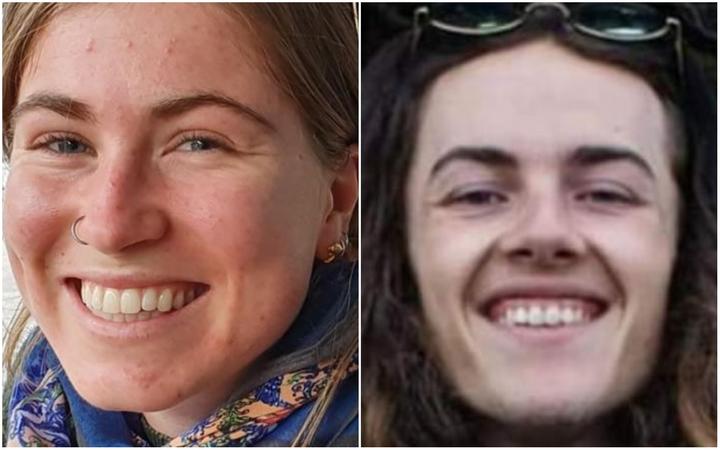 Jessica O'Connor and Dion Reynolds Photo: Supplied / NZ Police
Yesterday, Reynolds' mother Kath Ludlow said she and her partner were hoping for the best.
Ludlow said the search and rescue teams and the army had been amazing, working tirelessly night and day to find the missing pair.
Anyone with information should contact police on 105.