Lockdown was a time some of us might remember fondly; days spent with family, going for walks, pressing the reset button.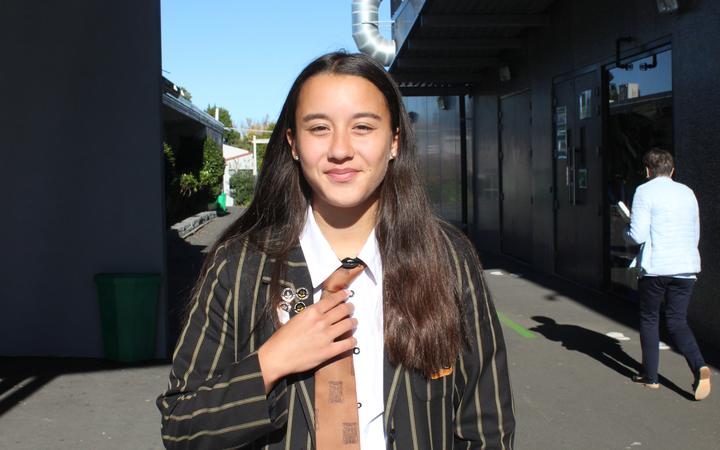 Tahlya Waikiki Photo: RNZ / Katie Doyle
For others, it was something best forgotten, peppered with stress, worry and isolation.
But what was it like for young New Zealanders? Six students from Auckland's Massey High School share their thoughts.
Renitta Raju, year 13
Renitta Raju Photo: RNZ / Katie Doyle
"I think I've always been brought up with the values that you have to look out for each other. During lockdown I was trying to, like, be in contact with my friends … and I could really see how detrimental [isolation] was to the people I am friends with and close with, because their mental health was really deteriorating. That started pushing me to try and help them out more."
Naliyah Bell, year 13
Naliyah Bell Photo: RNZ / Katie Doyle
"It definitely got a bit much, especially because, we have two elders and then we have my parents, and my sister and her husband and their kid. And then we have my aunty who lives with me, she's physically and intellectually disabled so she needs constant care. It was quite difficult just to juggle that with school work as well. And my sister who struggles with mental health."
"How do I word this? We don't have a lot of time together, and we are so busy growing up that we forget that our parents and our grandparents are growing old as well. So it's made me want to spend more time with them actually!"
Ayush Singh, year 13
Ayush Singh Photo: RNZ / Katie Doyle
"I'm really thankful for technology just so like we can talk to other people. Like, I can't imagine sending letters to all my friends like 'hey how's it going?' then like, have to wait five days for a reply."
"The best part about being at home was that I had a really long break so I had time to reset my jokes and stuff, to come back to school. The worst part was not seeing people, because I really thrive off people. Not having that many people to talk to was a bit sad."
Riley Butt, year 13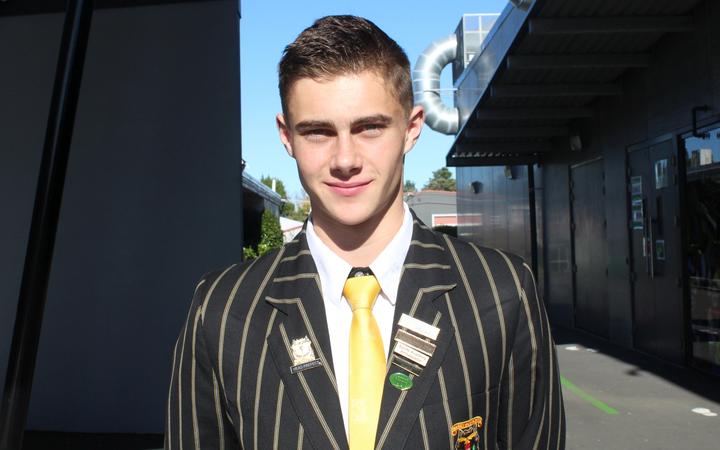 Riley Butt Photo: RNZ / Katie Doyle
"It was pretty, I don't know, just overwhelming a little bit. Just the uncertainty I guess. I was kind of excited for the pause, just to have a nice break, but then with schooling and seeing mates and our hobbies just being cancelled like that … it was pretty scary really."
Tahlya Waikiki, year 11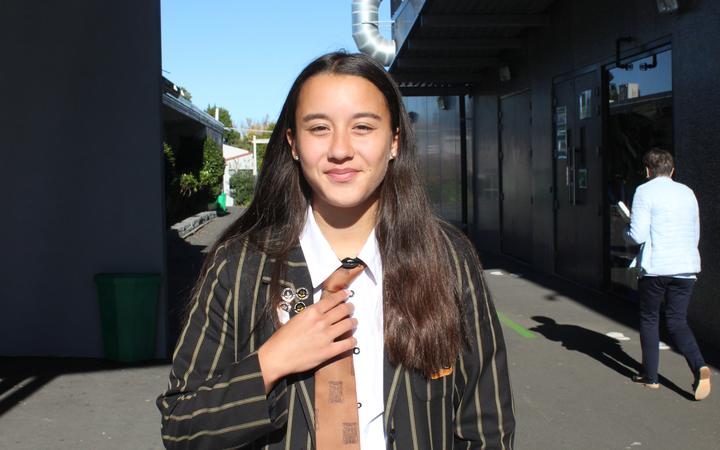 Tahlya Waikiki Photo: RNZ / Katie Doyle
"Boring! very boring. Difficult to do school."
"I learnt to be more grateful for the little things that I have in my life that were taken away by lockdown. And to be thankful for everything."
Daniel Crawford, year 13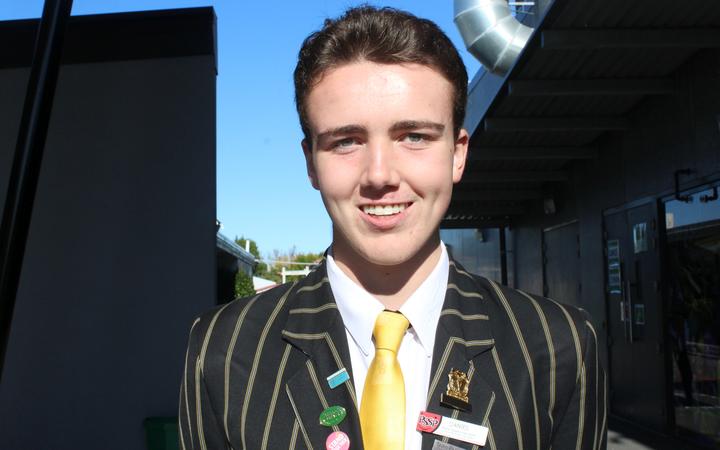 Daniel Crawford Photo: RNZ / Katie Doyle
"It was lonely to be honest. A lot of my extroversion came out, I found that I was longing to see people shake hands, hug my friends, yeah it was really lonely. I only live at home with my sister and my two parents, and we butt heads quite a lot because we all have very similar personalities."