Power Play – New National Party leader Todd Muller has less than four months to convince voters he can lead a government after a bruising political coup.
Clockwise from top left: Todd Muller, Nikki Kaye, Simon Bridges and Paula Bennett. Photo: RNZ / Getty Images
Straight out of the blocks he signalled a change in style: "I'm not interested in opposition for opposition's sake – we're all tired of that kind of politics."
That was not a dig at the man he'd just rolled, insisted Muller, but it was certainly a statement designed to distinguish himself from Simon Bridges who'd been criticised for his combative style.
Another change in tack will be how National takes on the prime minister and the Labour Party; Muller praised Jacinda Ardern personally but saved his harsher words for her Cabinet. He's had the benefit of watching the backlash of getting the tone wrong in such heightened political times and will look to instead highlight the vulnerabilities in Ardern's team – of which there are many.
"The problem with this government is they've two or three strong performers and 17 empty seats in Cabinet," he told reporters.
Bridges himself acknowledged he hadn't always got it right, the tricky balance between holding the government to account and being seen as relentlessly negative. But he gave a gracious speech that should serve as a signal to his supporters, expressing his continued desire to see National Party win come September. That cannot happen if any differences are not resolved cleanly and internally.
Muller was not necessarily the shining light the caucus was actively looking for but as the party's support collapsed he was the man who managed to get the numbers to win. This probably does not fit with his planned timetable; much better to take over after an election and not put yourself on the sacrificial block if National performs poorly in September.
Political parties, and National in particular, have little tolerance for defeated leaders.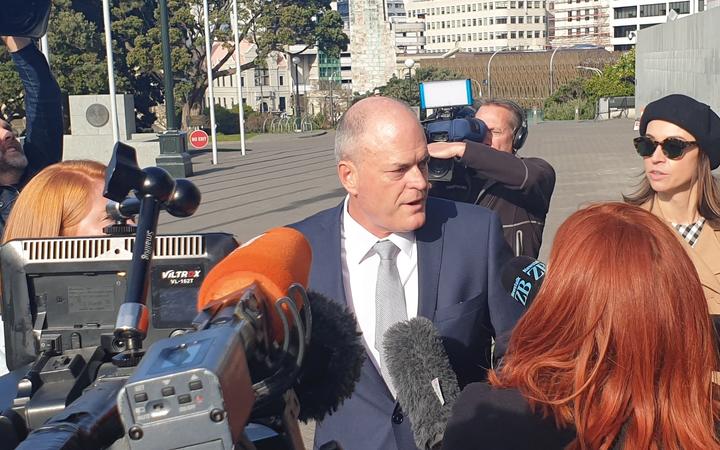 Todd Muller would probably have preferred a tilt at the National Party leadership after this year's election. Photo: RNZ / Jane Patterson
Kaye will appeal to liberal urban voters
His performance yesterday was solid but didn't set the world on fire. He has a personable style that could resonate with National voters; a deep agricultural background and social conservatism that's not wildly out of place in the party. The choice of perhaps the most liberal MP in the caucus in Nikki Kaye as his deputy shows he's aware National needs to reach past that to the younger, more urban and environmentally concerned voter.
Muller's also left the door open just enough to review the party's decision to rule out working with New Zealand First and will no doubt canvas this further with his MPs; National is in a different place to when Bridges made that call and may want to have another look at post-election options.
This leadership contest was swift and brutal and many MPs will still be licking their wounds. No time for that though if they truly are to present a united front, MPs are saying all the right things in the immediate aftermath but any internal conflict will soon become evident.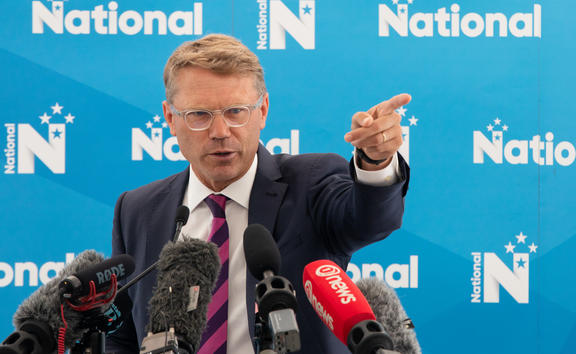 Paul Goldsmith Photo: RNZ / Dan Cook
Keeping Bridges loyalist Paul Goldsmith in the highly sought after finance role is the first olive branch from Muller, the second is a public commitment to give Bridges a senior role if that's what he wishes.
Bridges has a safe seat in Tauranga and has the option of staying on if that's what he decides to do. Not so much for former deputy (and current campaign chair) Paula Bennett who gave up her Auckland seat of Upper Harbour to go on the list.
She now relies on the party to get a high enough list position to keep her seat, but those list spots will be in high demand from MPs who will now have more influence than they did before the vote. Standing next to Bridges questions about her future were dismissed with a wave of the hand and a "what he said".
Time is not on Muller's side to make sweeping policy or personnel changes but how certain MPs fare in the upcoming reshuffle will be an important move in trying to unite a caucus that this week was cleaved down the middle.