There have been no new cases of Covid-19 reported in New Zealand for the eighth straight day, with just one active case still remaining in New Zealand.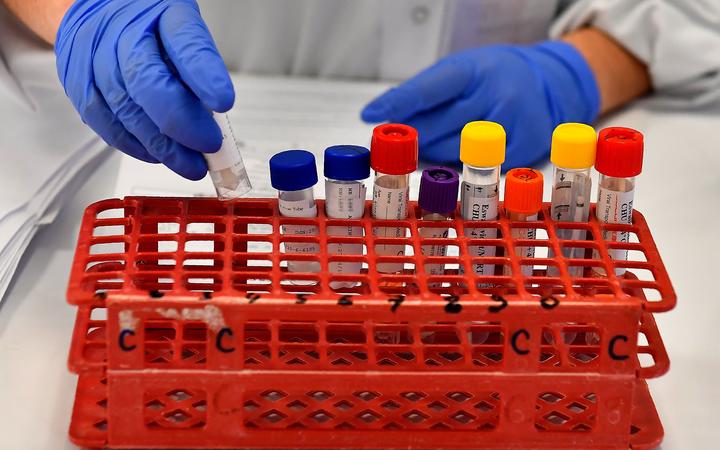 Photo: AFP
After a week of no new cases, the number of active cases dropped to one yesterday.
The total number of confirmed cases remains at 1154. The combined total of confirmed and probable cases is 1504.
Nobody is in hospital with the coronavirus, and there have been no further deaths.
There were 3020 tests processed yesterday, bringing the total number of tests completed to date to 278,872.
The Health Ministry said 12,000 more people had signed up for the NZ Covid Tracer app, and there were now 458,000 registrations.
"We continue to encourage as many people as possible to download the app – it will help us identify, trace, test and isolate any cases of Covid-19.
"We also recognise the work being done by businesses to get their unique QR codes up and running, and we will provide updated figures on this tomorrow."
If you have symptoms of the coronavirus, call the NZ Covid-19 Healthline on 0800 358 5453 (+64 9 358 5453 for international SIMs) or call your GP – don't show up at a medical centre
As Covid-19 spreads around the world, it can be daunting keeping up with the information. For RNZ, our responsibility is to give you verified, up to the minute, trustworthy information to help you make decisions about your lives and your health. We'll also be asking questions of officials and decision makers about how they're responding to the virus. Our aim is to keep you informed.
Join Geezgo for free. Use Geezgo\'s end-to-end encrypted Chat with your Closenets (friends, relatives, colleague etc) in personalized ways.>>