A former Human Rights Commissioner says fighting for equality is more important than ever before in the Covid-19 pandemic.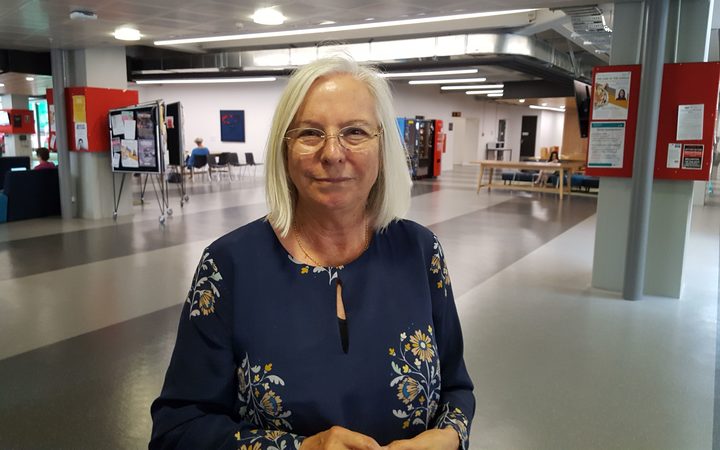 Rosslyn Noonan says the Covid-19 pandemic has highlighted inequalities. Photo: RNZ / Phil Pennington
Rosslyn Noonan has become a Companion of the New Zealand Order of Merit for her services to human rights over a 45-year career.
Noonan was the chief commissioner of the New Zealand Human Rights Commission for 10 years, leading it to become an internationally-acclaimed institution.
She initiated the first New Zealand Action Plan for Human Rights and has past and present involvement with the Intersex Trust of Aotearoa New Zealand, the Auckland Refugee Council and Amnesty International Aotearoa New Zealand.
She also chaired a review into the country's Family Justice Services and continues to support national human rights institutions across Asia and the Pacific.
Noonan said she hoped her Queen's Birthday honour acknowledges how important human rights are – today more than ever before.
"I'd like to salute all of the people I've worked with over the years because human rights changes only come when people organise together, claim their rights and that's the story of human rights in New Zealand."
She said the pandemic has highlighted inequalities and forced those in power to address them head-on.
"Fundamental human rights are basic to what makes New Zealand a fair, decent society; a place where people can flourish.
"We've got a long way to go with issues like healthy affordable housing but again, here in Covid-19 we managed to house the homeless. It's shameful that hasn't happened before but let's not go back to what was."
Noonan said New Zealand had a real chance to take stock of the country's inequalities and effect lasting change as a result of the pandemic.
Friends and colleagues around the world had expressed concerns the novel coronavirus was being used to divide, not unify, other countries, she said.
"Their concerns are that Covid-19 is being used to strengthen authoritarianism, reduce freedoms or divide people more; using one group in the community against another for political purposes.
"I think it's really important that here in New Zealand we face up to our shortcomings… and take this opportunity to build that society where people really are free to be who they are."
Noonan said the government would need to directly engage with those worst-affected by the pandemic to effect lasting change.
Join Geezgo for free. Use Geezgo\'s end-to-end encrypted Chat with your Closenets (friends, relatives, colleague etc) in personalized ways.>>