Former PPTA president Angela Roberts has ended years of speculation, announcing she's contesting the Taranaki-King Country seat for Labour at the September election.
Former PPTA president Angela Roberts. Photo: RNZ / John Gerritsen
Roberts left Wellington in 2017 after four years at the helm of the Post-Primary Teachers' Association – a job that saw her thrown into the spotlight as she regularly battled then-Education Minister Hekia Parata on issues including Novopay and charter schools.
Roberts is now senior vice president of the PPTA, and for the last three years has been back in Taranaki teaching at Stratford High School – a job she initially left for one, maybe two years – which ended up being a four-year stint.
When she first returned home she didn't rule out putting her hand up for a Taranaki seat at the 2017 election, but at the last minute decided against it.
Roberts told RNZ her reputation and record speaks for itself and she's comfortable in both her own backyard and the world of politics in Wellington.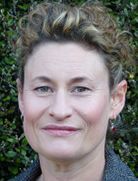 PPTA President Angela Roberts Photo: PPTA
The Taranaki-King Country seat is a safe blue one, held by National's senior whip Barbara Kuriger. So Roberts knows she has her work cut out, and hopes her reputation will help in securing her a good list spot with the Labour Party.
She said leader Jacinda Ardern was a big pull towards joining the party.
"Absolutely – it feels like there's a plan. This Labour-led government has been courageous. It's a really exciting time to be stepping in and helping out with that."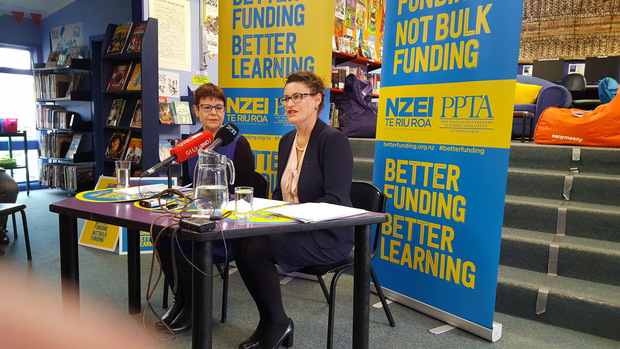 Then-PPTA president Angela Roberts (left), with NZEI president Louise Green in 2016 announcing the results of a vote in which teachers overwhelmingly opposed a proposed change to school funding. Photo: RNZ / John Gerritsen
Roberts has recently been involved in the Just Transition Summit conversations in Taranaki, with a particular interest in the role education and training will have in building a workforce and supporting businesses for a sustainable future.
"This government had already started to turn around the disastrous legacy of austerity and privatisation that hit public services and infrastructure in rural communities particularly hard.
"Now we are in a prime position to make a timely, just, and equitable transition to a strong, sustainable future for all New Zealanders," she said.
Roberts announcement comes a day after Camilla Belich was nominated to contest the Epsom seat in Auckland for Labour.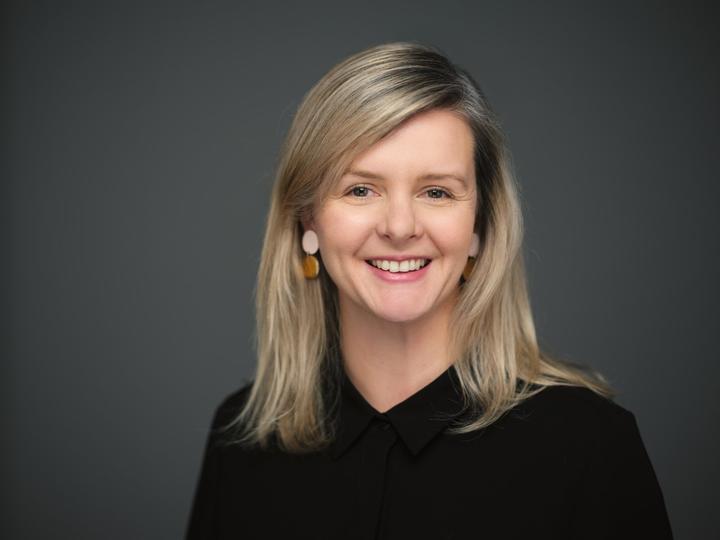 Camilla Belich is to contest the Epsom seat for Labour. Photo: Supplied
The 37-year-old employment lawyer has worked both in law firms and unions in New Zealand and the United Kingdom.
She is the granddaughter of former Wellington Labour Mayor Sir Jim Belich.
She's married to former Labour general secretary turned Air New Zealand head of government relations, Andrew Kirton, who has been tipped for years to stand as an MP with the party.
Join Geezgo for free. Use Geezgo\'s end-to-end encrypted Chat with your Closenets (friends, relatives, colleague etc) in personalized ways.>>