Religious leaders discuss increasing the size of gatherings
The Epidemic Response Committee today met with religious leaders as a decision on the size of gatherings allowed under alert level 2 approaches.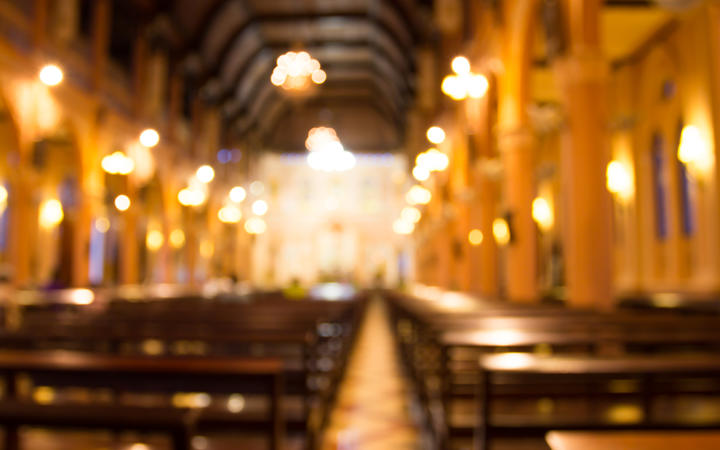 Photo: 123RF
On Monday Cabinet will review current rules that cap at 10 the number of people allowed to gather in one group.
Yesterday, Prime Minister Jacinda Ardern said if data continued to show low levels of cases, it would give the government further confidence to increase the size of gatherings under alert level 2, including for religious places.
Ardern said if a decision was made on Monday the changes could be expected in the following 48 hours.
On options for mass gatherings, Ardern said they want greater control of any risks in the early phases.
She said the approach so far had been to phase in bigger numbers on gatherings, based on the guidance of the Director-General of Health and the evidence.
Speaking at today's meeting were:
GP Dr Keith Blayney
Electoral Commission chief officer Alicia Wright
Senior pastor of City Impact Church Peter Mortlock
Simranjit Singh
Auckland Hebrew Congregation Rabbi Nathaniel Friedler
Anglican Bishop Te Kitohi
Religious institutions ready to open doors
City Impact Church senior pastor Peter Mortlock questioned why bars, brothels, conferences and cinemas could operate but not churches, "when the church's work in the community is so important and vital. Think about the behaviour in bars."
He said churches didn't want Covid to spread among its followers, and pointed to the charity work many in the community were doing during the pandemic.
Committee chair Simon Bridges asked if the church could manage thousands of people safely.
Mortlock said they could run 500 or 1000 people and observe a metre social distance easily, another option would be holding a few more services to accommodate everyone.
"We got masks, we know what to do.
"The church is ready to open its doors. Christians on the street are telling me 'we must get back together'."
In alert level 2, it is up to police to enforce the rule of no more 100 allowed to gather at a time.
Satinder Singh Chohan from Gurudwara Sri Guru Harkrishan Sahib in Auckland representing the Sikh community said the Covid-19 situation in New Zealand seemed under control.
Along with it with being a place of worship, they were also community centres, he said, and people wanted to socialise while being mindful of distancing.
Currently, he said groups of 10 were being allowed inside the temple.
"If the government allows us to assemble 100 people, we [can] manage them."
Election planning continues
Electoral Commission chief officer Alicia Wright told the Epidemic Response Committee it was working toward the election set for 19 September.
"The look of the election will be familiar. Most will still vote in person, and there will be postal voting."
But there will be hand sanitiser and distancing. People will need to bring their own pens.
People will be encouraged to vote early and vote local. There will be a longer advanced voting period.
Wright said advanced voting would start two days earlier on Saturday 5 September.
Schools and larger spaces will be used as voting venues.
Rest homes will be able to access takeaway voting, where someone will drop off and pick up the documents.
National MP Nick Smith asked if the coalition government was made aware of the changes before other political parties contesting in the election.
Wright said the Electoral Commission provided advice to the government with the approach it was aiming to take at this election.
National's Michael Woodhouse asked why the government was made known of it before other parties.
Wright said it was related to resources being available and that it did not receive any advice from the government on how the election should be carried out.
"We provided advice to the Minister [of Justice]."
Woodhouse asked if the commission would be willing to release the correspondence with Justice Minister Andrew Little and the Ministry of Justice.
She said it would be considered and she would also advise the minister that the request was made.