New figures show a dramatic drop in homicide, robbery and sexual violence charges during lockdown; bars are re-opening; nurses reject their pay offer and Covid-19 cases worldwide top 5 million.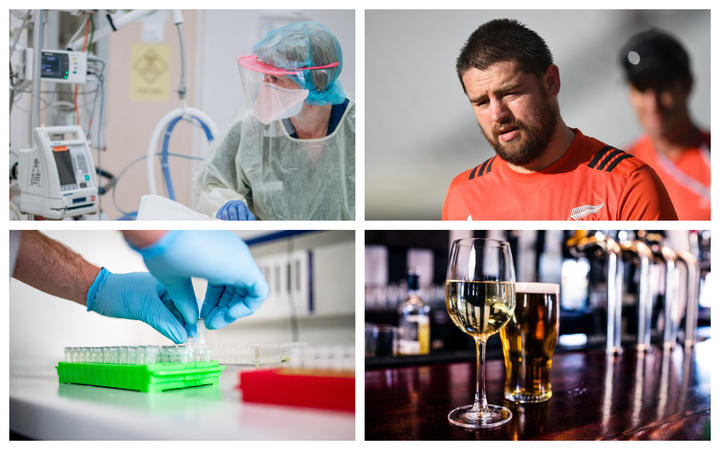 Clockwise from top left: nurses reject a pay offer; Dane Coles says more All Blacks will stay in NZ; bars are re-opening and a new milestone for Covid-19 cases globally. Photo: RNZ / Photosport / 123RF / AFP
New Zealand has recorded its fourth consecutive day with no new cases of Covid-19 while the app to help with contact tracing is only two days old but is attracting plenty of critics.
No new cases again
New Zealand's total number of confirmed cases remains at 1153. If probable cases are included, the total stands at 1503.
The director-general of health Dr Ashley Bloomfield said 97 percent of all cases have recovered.
One person remains in hospital.
Global cases top 5 million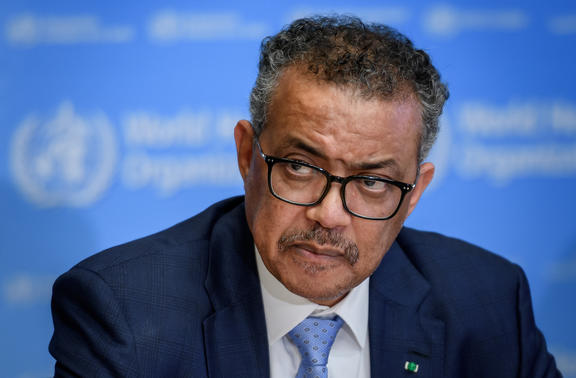 Tedros Adhanom Ghebreyesus Photo: AFP
Global coronavirus cases have surpassed 5 million, according to Reuters, with Latin America overtaking the United States and Europe in the past week to report the largest portion of new daily cases globally.
A large number of those new cases came from Brazil, which recently surpassed Germany, France and the United Kingdom to become the third-largest outbreak in the world, behind the United States and Russia.
The global health body said 106,000 new cases of infections of the novel coronavirus had been recorded in the past 24 hours, the most in a single day since the outbreak began.
WHO director-general Tedros Adhanom Ghebreyesus told a news conference he is very concerned about the rising number of cases in poor countries.
– Reuters / BBC
Homicide, sexual assault charges fall sharply
The number of homicide, robbery and sexual violence charges all sharply dropped during the nationwide lockdown.
Data released by the Ministry of Justice today shows that overall 22 percent fewer charges were laid in the District Court during the lockdown.
Homicide, robbery and fraud charges all dropped roughly 40 percent while the biggest change was a 65 percent drop in sexual violence charges.
Charges relating to family violence – expected to rise as households came under pressure in the pandemic – dropped 10 percent.
More than 600 charges for breaching alert level restrictions were filed.
It's D-Day for bars
Many bars and nightclubs may remain shut, despite the rules allowing them to open from today.
Numbers are restricted to 100 and they have to ensure customers are served, separated and seated.
Hospitality New Zealand chief executive Julie White said the ban on dancing means many late night venues will remain closed for now.
She is encouraging everybody to go out and show their support for their favourite bar and help to ensure they survive.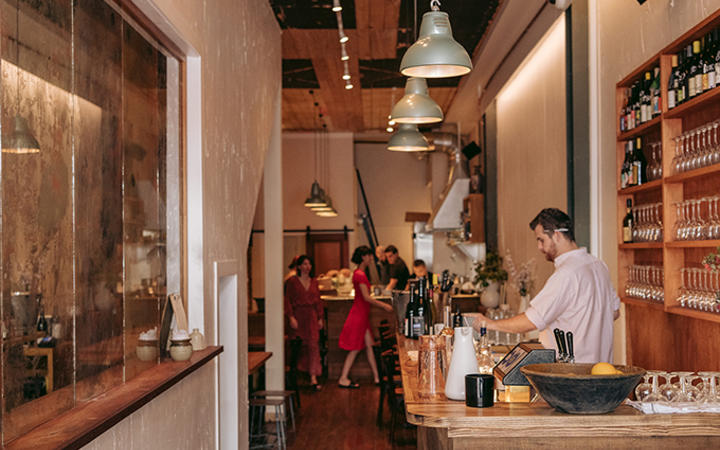 A hospitality boss is urging New Zealanders to support their local bars. Photo: Supplied.
Contact tracing app criticised
The Health Ministry says by early afternoon almost 250,000 people had downloaded its contact tracing app – however, the app is being criticised on several fronts.
One of the developers, Alan Chew, said the app that has been put out is "insufficient" for businesses' needs.
It was robust and easy to use, but it left big gaps for businesses trying to meet their safety and Covid-19 obligations.
Consequently, businesses faced running two or more tracing apps which "would be a damn nuisance".
Computer science professor Dave Parry is questioning why the app's source code is not being released to the industry.
AUT Centre for Social Data Analytics director Dr Rhema Vaithianathan said the app, as it was, "did not do anything" to speed up contact tracing and help people protect themselves from the virus, and this should have been made much clearer.
The ministry said it would be adding features later to notify users if they had been exposed.
The Director-General of Health Dr Ashley Bloomfield said the government had been working with Google to make sure any bugs were fixed and that issues some people had downloading the app were addressed.
Nurses disappointed with pay offer
Nurses on the frontlines of Covid-19 testing have not been given the payrise they've been negotiating for since last year.
Primary care nurses – those who work in GPs and medical centres – have been seeking a 10 percent pay rise to get them in line with district health board nurses.
But their union, the New Zealand Nurses Organisation, said they have just rejected an offer of less than half that spread over two years.
The union says the nurses feel incredibly let down after the hard work they have done that has been so crucial to the Covid-19 fight.
Unpaid rates a problem for councils
Dave Cull Photo: RNZ / Tess Brunton
Councils across the country are struggling with an increasing number of unpaid and defaulted rates.
Estimates suggest the Covid-19 crisis has cost local authorities hundreds of millions of dollars.
President of Local Government New Zealand Dave Cull said councils are reliant on rates because they have lost so much revenue elsewhere.
The Auckland Council this afternoon unanimously backed a rates postponement scheme for residents and businesses hurt by Covid-19.
Jetstar in talks with government
The country's only budget airline is in talks with the government about scrapping the Covid-19 empty-seat rule.
The Qantas subsidiary Jetstar is hoping to restart domestic flights from July, but said that will depend on what regulations still apply.
It wants officials to drop the requirement for middle seats to be left vacant, saying other safety measures such as masks and disinfectant are good enough.
On the condition it is able to resume flying, Jetstar is advertising flights up to four times cheaper than Air New Zealand on some routes.
Pompeo fires another volley at China
US Secretary of State Mike Pompeo took fresh aim at China over the coronavirus, calling the $US2 billion ($NZ3.2b) that Beijing has pledged to fight the pandemic "paltry" compared to the hundreds of thousands of lives lost and trillions of dollars of damage.
US-China tensions have spiked in recent weeks, with Pompeo and President Donald Trump slamming Beijing's handling of the outbreak. The United States has been hardest hit in the global pandemic.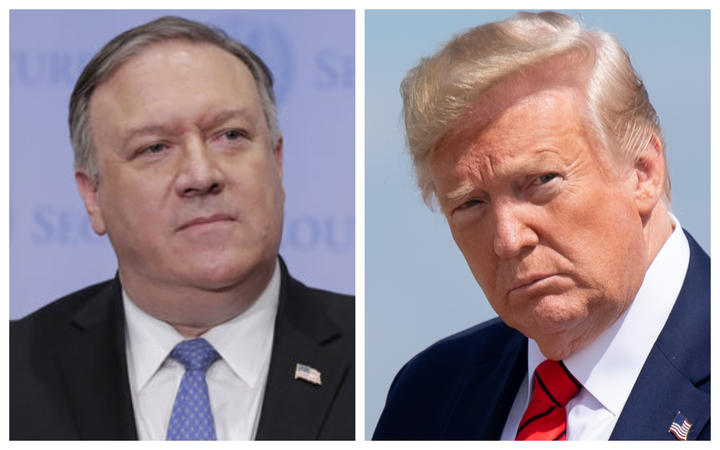 Mike Pompeo, left, and Donald Trump. Photo: AFP
Pompeo rejected Chinese President Xi Jinping's claim that Beijing had acted with transparency after the outbreak in China, and said if Xi wanted to show that, he should hold a news conference and allow reporters to ask him anything they liked.
"President Xi claimed this week that China is acting with openness, transparency responsibility. I wish it were so," Pompeo told a State Department news conference, charging that Beijing continued to withhold virus samples and access to facilities, to censor discussion, "and much, much more".
The Chinese embassy in Washington did not respond to a request for comment on Pompeo's accusations.
– Reuters
Covid-19 complicates cyclone response
The eastern Indian city of Kolkata has been devastated by a powerful cyclone.
Cyclone Amphan made landfall in eastern India and Bangladesh last night, killing at least 15 people as it lashed coastal areas with ferocious wind and rain.
Many of Kolkata's 14 million people are without electricity and communications have been disrupted.
West Bengal chief minister Mamata Banerjee said the devastation was "a bigger disaster than Covid-19".
The city is in lockdown because of the pandemic, and officials had also been preparing for the cyclone for days.
Nearly three million people were evacuated – most of them in Bangladesh – before the severe storm hit.
Covid-19 and social-distancing measures have made mass evacuations more difficult for authorities, with shelters unable to be used to full capacity.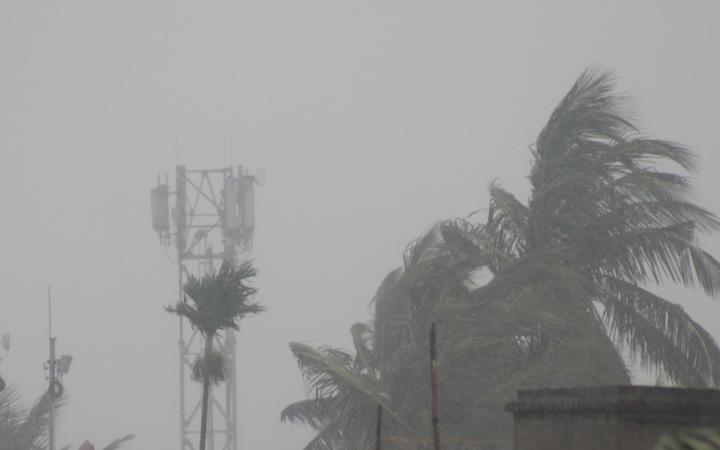 Kolkata is hit by Cyclone Amphan. Photo: AFP
– BBC
All Blacks may stay on home turf
All Blacks hooker Dane Coles believes Covid-19 could mean fewer top New Zealand rugby players taking up contracts overseas in the latter part of their careers.
The coronavirus crisis has led to several leading Kiwi players returning home, while the pandemic is also expected to reduce the amount they can earn playing in richer, offshore competitions.
Coles, who is back training with the Hurricanes this week, said the player market will be impacted by Covid-19.
"I think it will definitely have an effect on people maybe looking overseas in that UK-France kind of market. You might get a few old buggers playing (provincial rugby in NZ) so that'll be good for the provinces.
"New Zealand's not a bad place to finish up your career."