A study found that mixing doses of the AstraZeneca and Pfizer Covid vaccines increased the likelihood of mild and moderate side effects in adults.
When different vaccine doses were combined, chills, headaches, and muscle pain were more frequently reported.
Any adverse reactions were brief, and there were no other safety concerns.
"It's a really intriguing finding and not something we were necessarily expecting," said Prof Matthew Snape of the Oxford Vaccine Community.
The Com-Cov study launched in February to see whether a different jab for the second dose might give longer-lasting immunity, better protection against new variants or simply allow clinics to swap vaccines if supplies are interrupted.
The Canadian provinces of Ontario and Quebec have both confirmed that they plan to combine vaccines in the immediate future, despite worries about the Oxford-AstraZeneca jab's shipments and unusual blood clots.
The University of Oxford has hired 830 volunteers over the age of 50 for the research.
It is scheduled to release its first full set of results in June.
However, preliminary evidence has now been presented in the medical journal the Lancet in a study letter.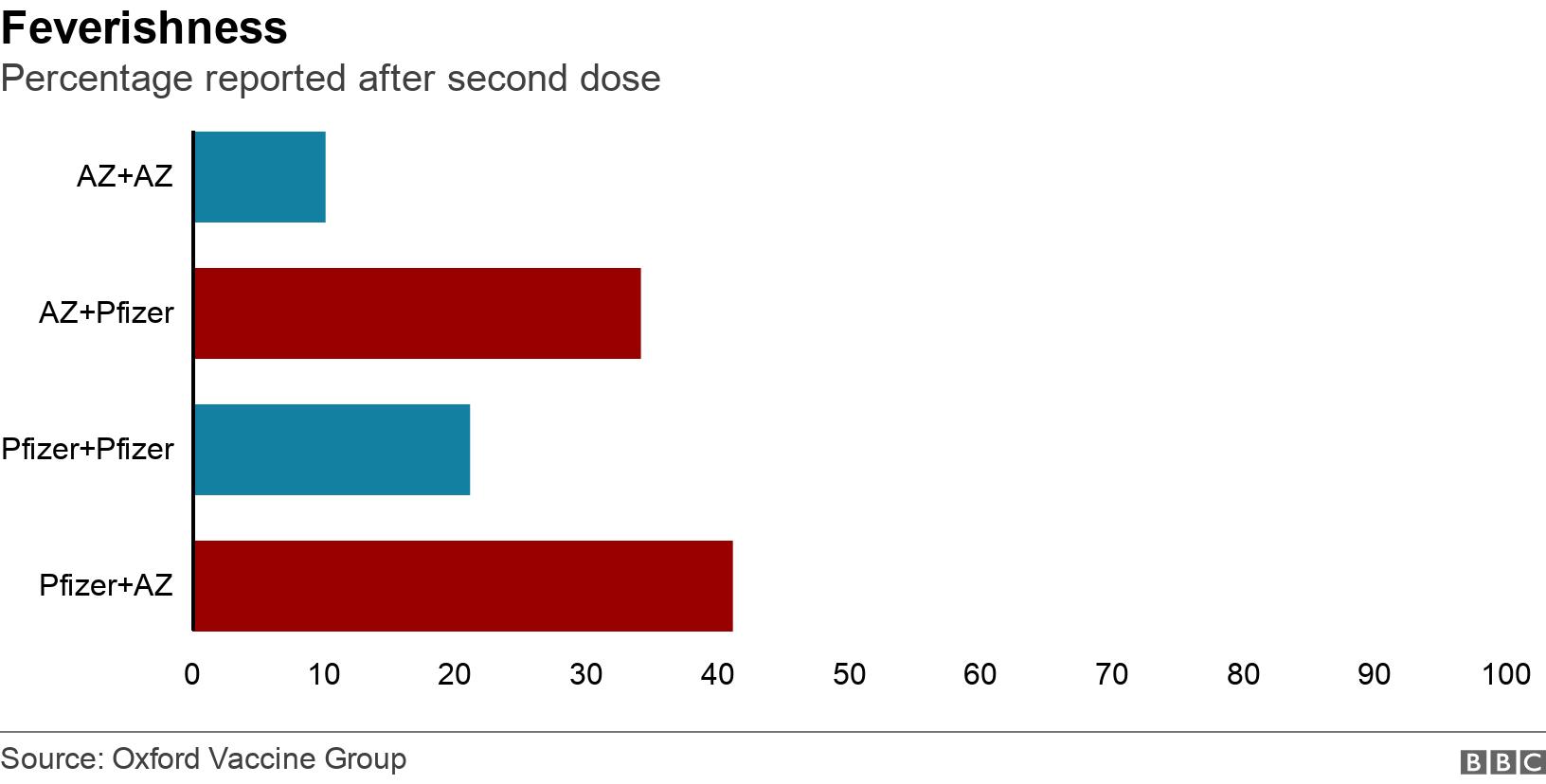 One in every ten volunteers who received two AstraZeneca jabs four weeks apart indicated feverishness; however, if they received one AstraZeneca jab and one Pfizer jab in any order, the proportion increased to about 34%.
"The same real differences applied for other symptoms such as chills, fatigue, headache, malaise and muscle ache," said Prof Snape, the trial's chief prosecutor.
"One things it's telling us is that you wouldn't want to vaccinate a ward full of nurses on same day [with mixed doses of different vaccines], because you might have more absenteeism the next day."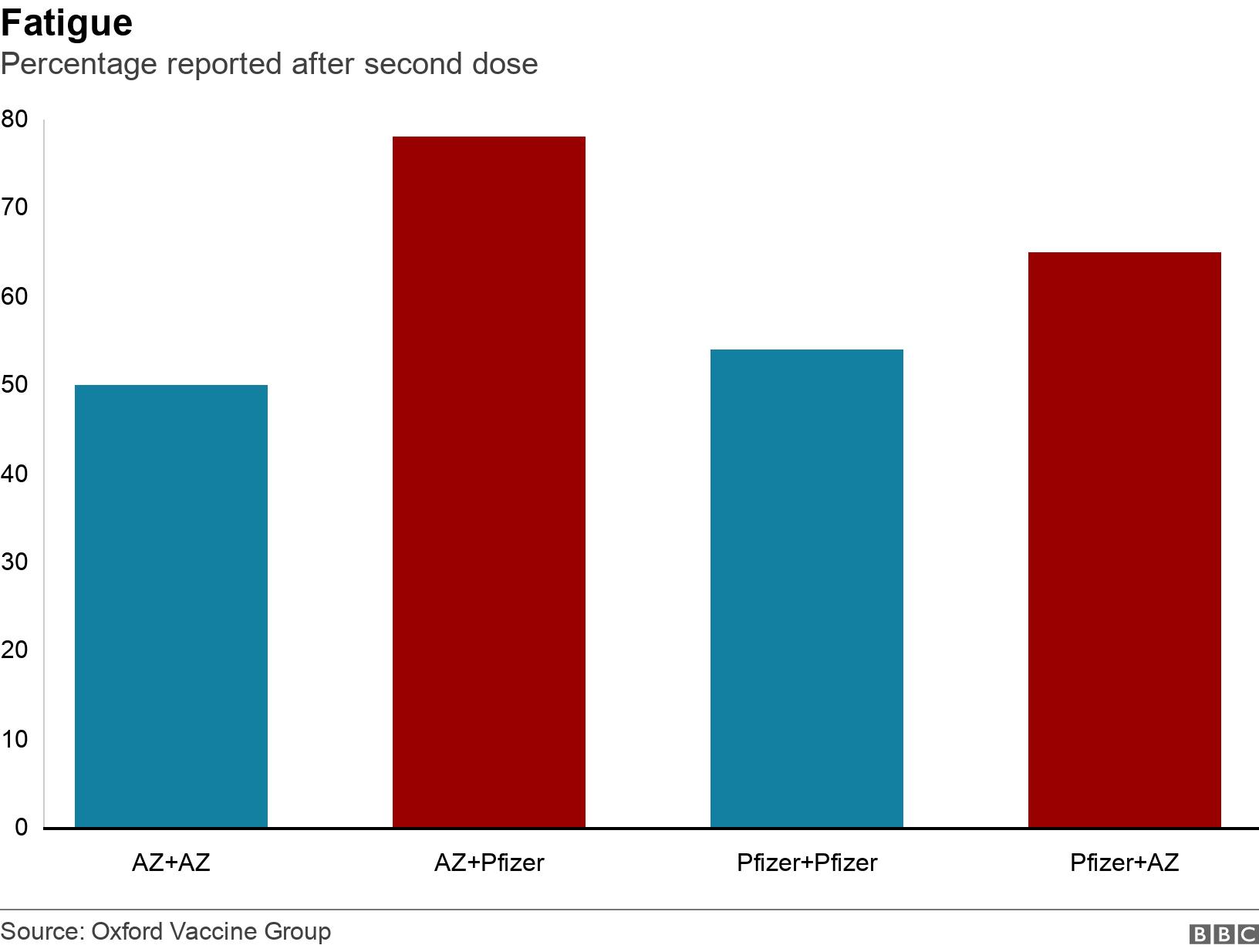 In April, the study was expanded, adding another 1,050 volunteers to test combinations of the Moderna and Novavax Covid vaccines alongside the AstraZeneca and Pfizer.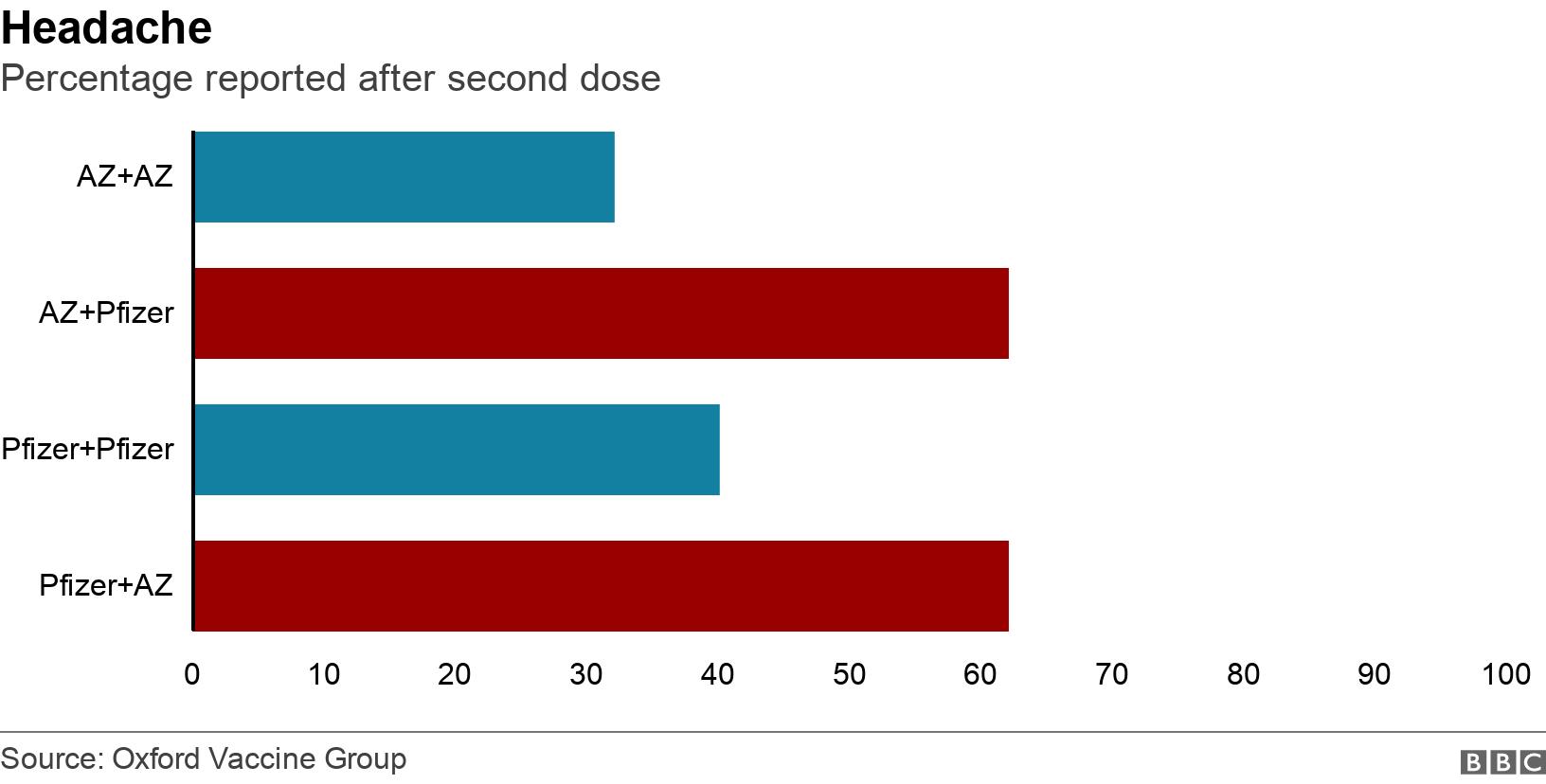 426