Transport Minister Phil Twyford says Crown agencies need to have tougher oversight and their boards held to higher standards, after a damning review of the Civil Aviation Authority.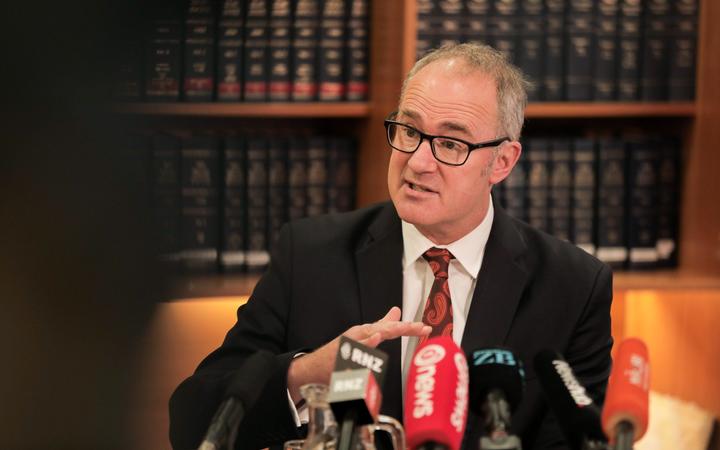 Photo: RNZ / Dom Thomas
The review found complaints about bullying and harassment, including sexual harassment, were badly handled, with complainants accused of pursuing personal agendas at the expense of the Civil Aviation Authority's (CAA) reputation.
The reviewers carried out over 120 confidential interviews with past and present staff members, managers, board members and stakeholders.
While they did not find a deliberate and tolerated culture of bullying and harassment at the CAA, they said bad behaviour was able to occur because of leadership's failures to identify and address issues like bullying and sexual harassment.
Twyford said his first indication that things were not as they should be was nine months after he became minister, when his office received a lengthy complaint from a person aggrieved at how an allegation was handled.
He sent it to the Ministry of Transport, as the official oversight agency, and called in then-CAA chairperson Nigel Gould to explain.
"I was assured this matter was being dealt with adequately, I was assured there was not a culture problem within the authority," he told Morning Report.
"One of the lessons from this episode is that Crown agencies need to have tougher accountability. I think boards need to be held to a higher standard."
He said he had since ramped up the oversight function of the Ministry of Transport with more resources and staff: "And I hold them to account more."
The minister said he had [https://www.rnz.co.nz/news/national/397198/civil-aviation-authority-chairperson-nigel-gould-resigns asked Gould to resign in August last year "after a year of repeated assurances".
He defended the time it took, saying ministers don' call in external investigators and sack chairs of boards "on a whim", especially when it concerns an organisation critically important to aviation safety.
"I was not was not satisfied a year ago that the then-chair of the board was providing the kind of leadership that was necessary to the positive changes needed and I asked him to resign."
The report said pockets of staff remain who have not been socialised in appropriate workplace behaviour and treating women and others with diverse backgrounds professionally with respect and dignity.
But Twyford said it was important to distinguish matters of internal culture from the CAA's regulation of air safety.
"There is no reason to believe that the CAA has not discharged its safety role properly.
"I believe they've been getting better and better at keeping the skies safe."