Auckland pop sensation Benee – aka Stella Bennett – has gone viral on video-sharing platform TikTok twice, but manager Paul McKessar says her success is based on an 'old-fashioned hit record'.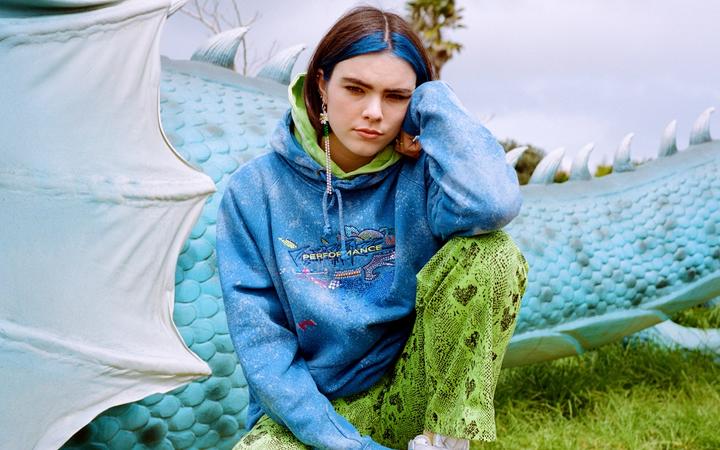 Benee Photo: Universal
This audio is not downloadable due to copyright restrictions.
In 2019, a New Zealand TikToker performed a dance with two friends to Benee's 'Glitter', which spread around the world as others took up the dance challenge.
Now she's gone viral on the platform again, with her recent track 'Supalonely'.
Paul described the spread of 'Supalonely' on TikTok as an "entirely organic and viral sensation" – but while songs often take off on the platform, it doesn't necessarily translate to commercial success.
But in the case of 'Supalonely', it did.
"Record company people in America have access to data that other folks don't see and what they could see was that 'Superlonely' was not only getting a lot of videos created, but there was this incredible correlation between the TikTok videos being created and people listening on Spotify" he said.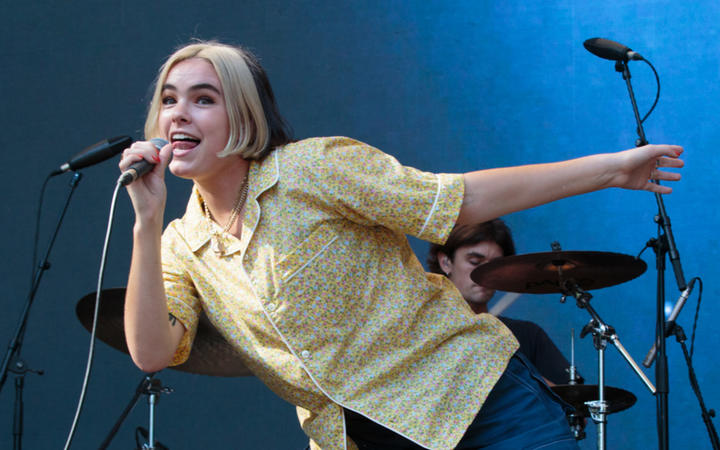 Benee performing at Laneway 2020. Photo: Connor Crawford Photography
He said that aside from paying some people for publishing, no one really makes money off TikTok as they don't pay any master rights.
"The record company can only look at it as a promotional platform that they just kind of have to roll with. It made some big successes last year and it started a big success for us, but it's not a guaranteed platform for things to transition from. A lot of TikTok hits exist pretty much purely on TikTok."
However, in the case of Benee and TikTok, the label could see things were going differently.
"Then they did engage with TikTok," he said. "They did what labels love to do on any platform, which is influence a campaign. They were trying to seed it, but what they weren't paying for was the massive looks we kept getting, like Jennifer Lopez and supermodel people and the biggest woman on Tiktok doing the dance."
He described what happened on TikTok as "a big fire for us".
"TikTok's either going to be the entirety of what happens for your song, or you look at it as a fire-starter for your song," he said.
And it certainly was a firestarter for Benee and Paul – while 'Supalonely' had once been a viral TikTok hit, it had grown to become massive hit record around the world.
"The Tiktok stuff is kind of back in the past for us, because we didn't really do anything for Tiktok. But now Stella's doing interviews from Indonesia to Ireland every night, she's up at 1am in the morning doing Canadian breakfast TV and stuff," Paul said.
"It's kind of turned into a real old-fashioned hit record."