The Auckland Council has asked all staff earning more than $100,000 a year to consider taking a pay cut.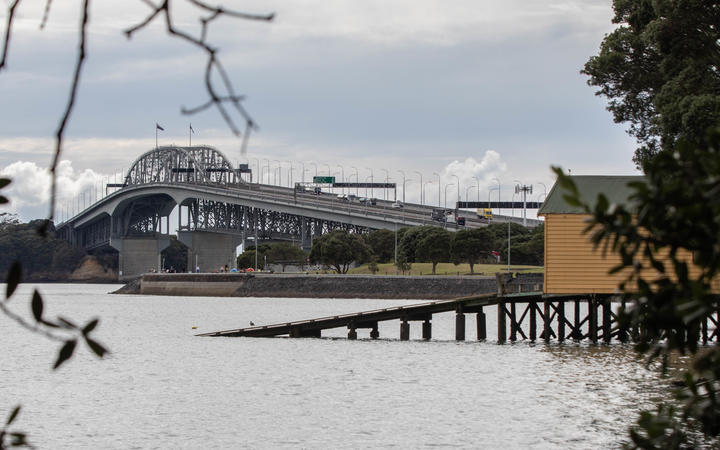 The Auckland Harbour Bridge during the Covid-19 lockdown. Photo: RNZ / Dan Cook
The council says a six-month salary reduction would help mitigate the financial impact of Covid-19.
Council staff earning between $100,000 and $175,000 have been asked to consider a 5 percent cut, those earning up to $275,000 a 7.5 percent cut.
The council has also announced it will conduct a review of its permanent workforce, which it anticipates will lead to job losses.
Mayor Phil Goff has taken a 20 percent pay cut.
He told Morning Report the council couldn't make proposed pay cuts compulsory but he hoped people would get on board.
"There's lots of complications in terms of contractual arrangements with employees … and with a collective agreement," he said.
Phil Goff. Photo: RNZ / Dan Cook
Auckland Transport had over 75 percent of staff agree to a temporary pay cut and the council hoped for similar figures.
"It's a big call on them, but they all understand the situation we are in. We've taken a revenue loss that we predicted a couple of weeks ago that we predicted would be somewhere between $450 million and $650 million in the next financial year, and everybody knows they've got to play their part in reducing that deficit."
He expected most other councillors would take a cut to some extent.
CEOs, board chairs and directors had also agreed to a salary cut for six months, he said.
Goff also expected wider job cuts at the council.
"We've put all recruitment for permanent roles on hold so by attrition, our staff numbers and our wage bill will go down, but the magnitude in the reduction of spending that the council is going to have to undertake is going to take measures that frankly, aren't pleasant.
"I'd rather we didn't have to do it but we have an obligation to manage our finances responsibly."
He said compared to central government, Auckland Council was at its prudent debt to revenue level right now.
"We will do everything we can to keep our capital programme going at a level higher than the last five or six years, so we're talking in excess of $2 billion that we will be investing in infrastructure … but we still have to reduce our operational spending.
"We can go a little higher on our debt, but we don't want to go as far as being consider to not be managing our finances prudently, so it's a matter of balance."