This week the CEO of this country's biggest news producer – Stuff – pulled off a $1 deal to take the company off the hands of Aussie owners who didn't want it. She says she wants Stuff's staff to take a stake in it under her new management. Sounds like a nice idea – but how might that work?
One of the first things Sinead Boucher said after buying Stuff was that she didn't actually want to own the entire company.
Boucher, Stuff's chief executive, paid $1 to buy the business she heads up from its Australian owner Nine this week.
Her statement released immediately after confirming the transaction signaled another change in the company's ownership structure.
"Our plan is to transition the ownership of Stuff to give staff a direct stake in the business as shareholders. Local ownership will bring many benefits to our staff, our customers and indeed to all Kiwis."
In interviews this week, she has been vague on the details of how that move toward more worker ownership could take place.
On TVNZ's Q&A, she said the deal had only been thrown together in the last couple of weeks and the staff-supported model was "still to be worked out".
She wanted to speak to people who had already implemented similar models before announcing how her business would be structured.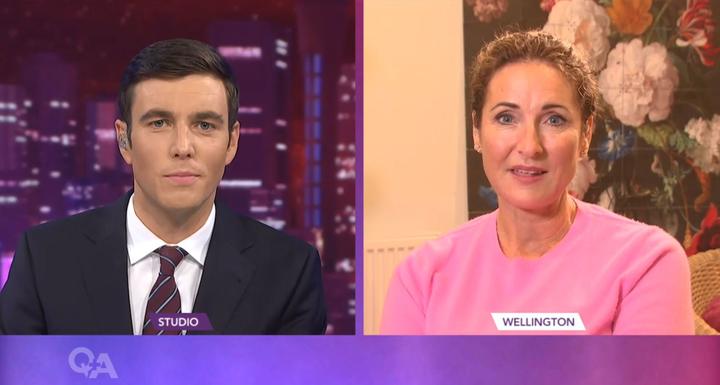 Stuff CEO Sinead Boucher tells Q+A's Jack Tame about the $1 Photo: screenshot / TVNZ Q+A
But there are few models in the media here to draw on – and none of the scale and national scope of Stuff.
UK business advisor Dave Boyle has experience working with companies making that transition into worker or community ownership.
He's helped set up more than 100 community-run pubs, shops, football clubs, and sports and recreation facilities in his role as a director at Community Shares, and has made the case that the co-operative model is an antidote to the media's financial woes in his paper 'Good News: A co-operative solution to the media crisis'.
Worker ownership schemes like the one Boucher is proposing are likely to be increasingly common as media investments return fewer dividends for shareholders, he says.
"When you drive out the megabucks from the business, you're left with the people who really care about it, in terms of what it does, in terms of essentially its public service, the thing it does for a community."
'Good News' points to existing examples of co-operative media ownership as evidence the model can succeed. One of the world's top news producers, The Associated Press, is technically co-operative with 1500 US daily newspapers as owners, it says.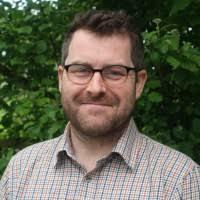 Dave Boyle, UK Community Shares Company Photo: supplied
Other media producers are owned by workers or readers. The West Highland Free Press in Scotland was bought by its employees in 2009, and has started to make them a return on that investment.
Wisconsin's Inter-County Leader was formed in 1933 with capital investment from the community it serves. It generates US$5m (NZ$8m) turnover each year, with a proportion paid in dividends to its 70 employees and some local businesses.
Boyle argues cooperative models are generally more resilient, because worker-owners are financially invested in the business, and more likely to do what it takes to ensure its success.
"They can see that the people who can benefit from them being better at their jobs, working harder, are themselves. There's no external shareholders who people are thinking 'hang on a minute what are they doing to deserve this, why should I work harder to get my boss a new car?' Instead it's 'why don't I work harder and get me a new car?'" he says.
Boyle points to community-owned sports clubs like FC Barcelona, along with worker-owned multinationals like Gore-Tex as evidence for the economic success of cooperative entities.
"There's this idea that cooperatives in general are kind of 'profit's a happy accident but actually it's all about peace and love, man'. It's not the case at all. Some of the most capitalistic and productive and innovative businesses are cooperatively or employee-owned."
But profits aren't guaranteed.
Our last worker-owned newspaper, Wellington free publication City Voice ran from 1993 to 2001.
Its editor Simon Collins, now an education reporter at the New Zealand Herald, says the paper only made a profit in one of the nine years it existed.
"It kept us in very minimal salaries, always about the minimum wage," he says.
"Basically we ran it because we believed in it rather than to make money."
Collins is excited by the potential of worker ownership at Stuff.
"If it can be done fairly, it's the best model because the journalists are in it for the institution and to preserve their jobs rather than just to make money," he says.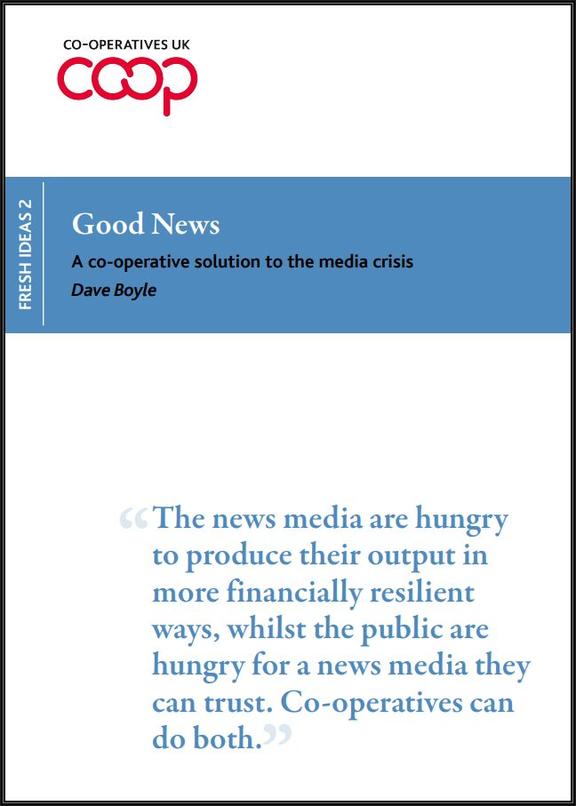 Dave Boyle's report for the UK Community Shares Company. Photo: supplied
But he sees a few potential pitfalls.
Sinead Boucher will need to work out where to draw the line on how far to extend her co-ownership offer, and whether to bring on all staff including those on part-time or casual contracts, he says.
"At the City Voice, that was a source of continuing tension," said Collins
Boyle says Boucher could get around that and other potential problems with departing employees looking to cash out their stock, by assigning profits to an employee benefit trust.
Instead of assigning a share amount to each employee individually, it could hold shares in the names of each workers and distribute them at the year-end, he says.
"If the willingness is there from the new owner who knows the business and knows the staff, then there's absolutely no reason they can't come up with a really nice solution," he told Mediawatch
Those structural concerns are important, but not as crucial as clear, open communication as the company transitions to its new structure, Boyle says.
He urges Boucher to hold regular meetings with employees and set up a working group to flesh out the new ownership model.
"It's not much about what precisely I want to do but about the process," he said.
No matter what structure it takes, Stuff looks like it will be navigating financial peril in the immediate future.
Boucher told Parliament's Epidemic Response Committee last month that ad revenue had dropped more than 50 percent during the Covid-19 pandemic.
Last Monday, she dodged a question from TVNZ's Jack Tame who asked her to rule out redundancies at the company.
In spite of all that, Boyle says Stuff's employees should be happy to see innovative thinking from their new owner.
He would be concerned if Boucher had recited common media talking points about cost-control.
"We know what that looks like – it looks like sacking more journalists," he says.
"I'd be quite encouraged if I was working for Stuff because it's not the same old hymn sheet which is being sung from here," he said.
There's still a lot of work to do, and even Boyle admits worker ownership is no panacea.
But for now Stuff's staff are in possession of a rare commodity in the modern media market: hope.
Join Geezgo for free. Use Geezgo\'s end-to-end encrypted Chat with your Closenets (friends, relatives, colleague etc) in personalized ways.>>