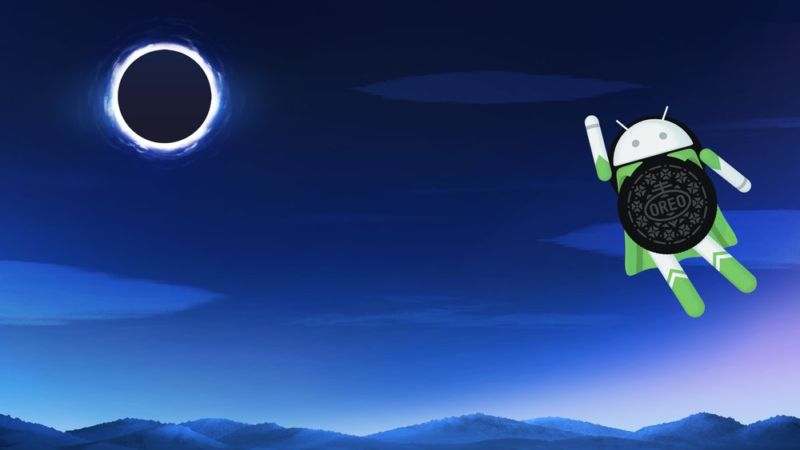 NEW YORK CITY—Happy Eclipse Day! As the Moon slowly crept its way across the Sun, Google took the opportunity to host an Eclipse-themed Android 8.0 launch event in New York City. Along with eclipse glasses and a simulcast of NASA's eclipse livestream, Android "O" finally got its full name: "Android 8.0, Oreo."
Thanks to several developer preview releases, we mostly know what's in Android 8.0 Oreo. The update brings a big revamp of the notification panel, with a new layout, colors, and features, like "snoozing." Google is clamping down on background apps for more consistent performance and better battery life. There are new, updatable emoji, a faster startup time, all new settings, and plenty of security enhancements, including the new "Google Play Protect" malware system. Most importantly, Android 8.0 brings Project Treble to new devices, a modularization of the OS away from the hardware, which should make it easier to develop and roll out new Android updates.


If you didn't buy a Google-branded Android phone, you're going to be stuck waiting. 2017 flagships from major OEMs, like the Galaxy S8 and LG G6, usually take about six months to update to a new version. For 2016 flagships, you'll be waiting even longer than that—usually something like eight months to a year. For everyone else, you'll get Android 8.0 when you throw your existing smartphone out and buy a new one.
Once I get a handle on the final build and documentation, you can expect the usual book-length Android review.