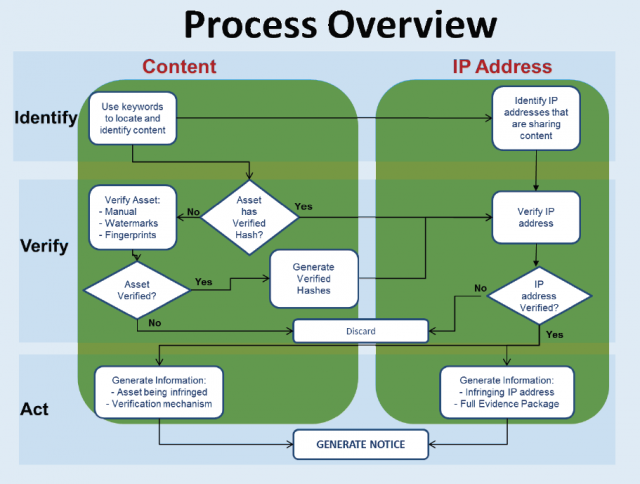 That system—which many originally feared would result in people having their Internet cut off—is now officially dead. The CAS, as it was known, didn't have much teeth, and it didn't really result in people losing their Internet access, either. Today, it's no secret that online copyright infringement runs rampant.
The program primarily tried to combat infringement as follows: Internet subscribers could get two notices for "educational" purposes that their accounts had been used to commit infringement. Upon a third and fourth notice, the subscriber was required to respond and acknowledge it. On the fifth and sixth notices, consumers might have their Internet speeds throttled. The plan left it up to the rights holders if they wanted to sue copyright offenders.
After four years of extensive consumer education and engagement, the Copyright Alert System will conclude its work. The program demonstrated that real progress is possible when content creators, Internet innovators and consumer advocates come together in a collaborative and consensus-driven process. CAS succeeded in educating many people about the availability of legal content, as well as about issues associated with online infringement. We want to thank everyone who put in the hard work to develop this program and make it a success, including past and present members of our Advisory Board. While this particular program is ending, the parties remain committed to voluntary and cooperative efforts to address these issues.
Despite being a strong proponent in the past, the MPAA noted that the program—which originally rolled out with AT&T, Cablevision Systems, Comcast, Time Warner Cable, and Verizon—didn't curtail enough infringement.
Under the DMCA, ISPs are obligated to take action against habitual copyright scofflaws (those actions could be as severe as suspending accounts). But the law is unclear on what constitutes a repeated offender.