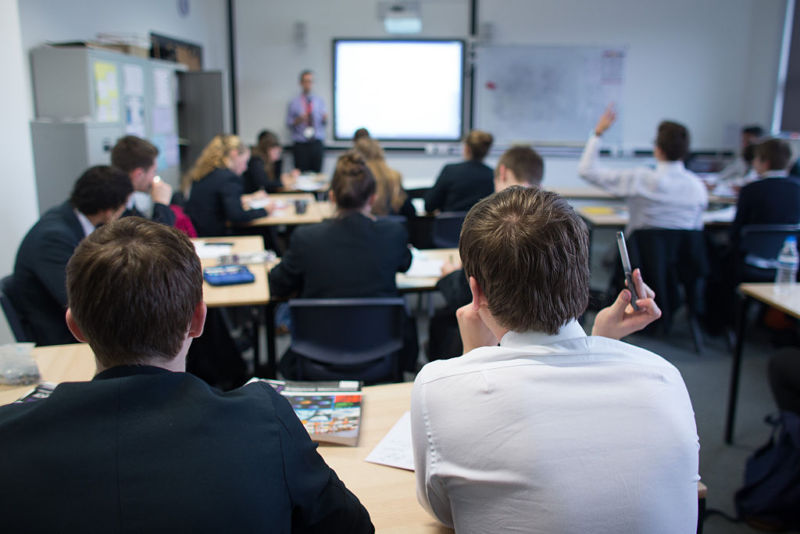 Naughty pupils are being filmed by teachers who are wearing body cameras in at least two comprehensive schools in England.
"It's a matter for schools," a DfE spokesperson said, adding: "it's up to them whether they choose to do it."
The Information Commissioner's Office states the following in its CCTV code of practice, in relation to body-worn video (BWV) cameras:
Because of the volume of personal data and potentially sensitive personal data that BWV cameras will process and the portability of them, it is important that you have appropriately robust technical and physical security in place to protect this information.

For example, make sure devices can be encrypted, or where this is not appropriate have other ways of preventing unauthorised access to information.
When quizzed about details of the supplier, a spokesperson at the University of Portsmouth—speaking on behalf of Ellis—told Ars that "the manufacturer has asked for anonymity."
Ars has sought comment from Reveal Media to find out if it has supplied schools with its BWVs, but it was yet to respond at time of publication.
The ICO said that schools which use BWVs needed to meet a very stringent criteria:
Recording images of any identifiable individuals needs to be done in line with the Data Protection Act and particular care needs to be taken when this may involve children. Any organisation considering using body worn video cameras must justify their use and consider whether or not it is proportionate, necessary, and addresses a pressing need not addressed by other measures. This is a very high bar to clear.

We recommend that schools undertake a privacy impact assessment to demonstrate that these criteria are met. In the event that a school decides that matters can only be addressed by using body worn video cameras, they must make sure that any images are only used for that specific purpose and that staff, pupils, and visitors are aware they may be recorded and that appropriate measures are in place to keep the recorded images secure.