Chevy reps say torque, fuel economy will win more customers in the Pacific Northwest.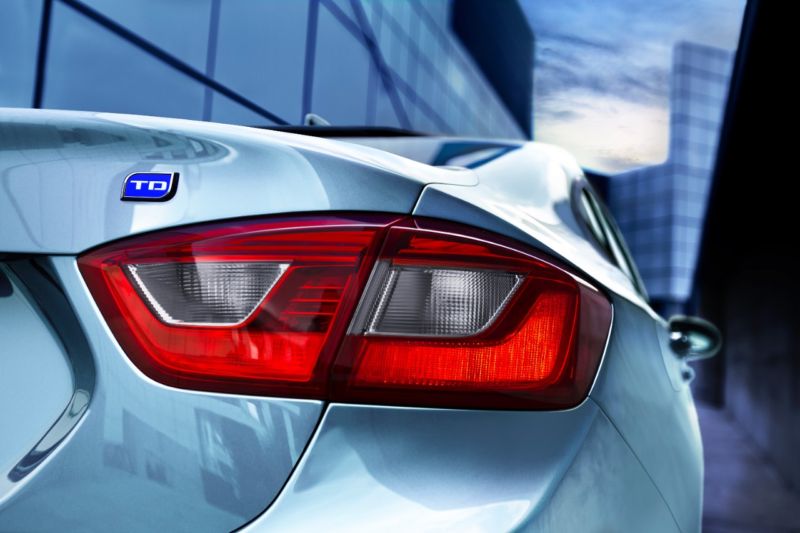 Dune
-style stillsuit to reclaim your—err...
water—
before you try to drive 700 miles in one go in this car.)
The 1.6L, four-cylinder turbodiesel engine has 137hp (102kW) and 240lb-ft (325Nm) of torque, as you'd expect from a diesel passenger sedan. (For comparison, the gas-powered 2017 Chevy Cruze gets 177lb-ft [240Nm] of torque.)
The 52 mpg highway fuel economy numbers apply to the six-speed manual transmission diesel Cruze, which gets 30 mpg on city streets. The car also comes in a 9-speed automatic transmission version, which returns 47 mpg on the highway and 31 mpg in the city with start-stop technology regulating the engine.
2
perspective, and it's also OK for air quality."
Siegrist and Nicholson said GM, Chevy's parent company, has been using the SCR technology on its cars since 2010.
The two executives also said they were targeting "more tech savvy" customers who drive mostly highway miles, citing populations in the Pacific Northwest and in Southern California.
Siegrist told Ars that GM is happy that the "preliminary decisions on that were in favor," and the company is "pleased with the initial rulings." He added that the company is "confident that their remaining claims will eventually fail as well."