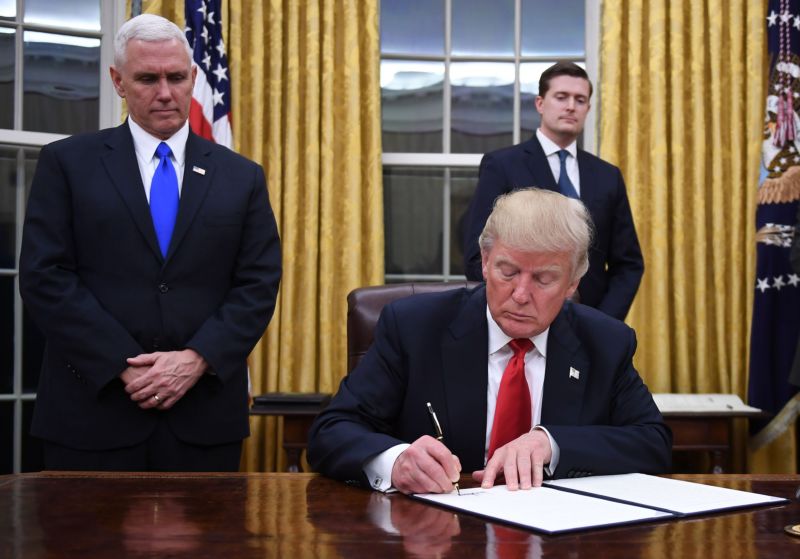 A federal judge in Washington has joined several of his counterparts across the country in ruling
against the federal government's executive order
that restricts citizens of seven Muslim-majority countries from entering the United States.
On Friday afternoon, US District Judge James L. Robart, who was nominated to the court by President George W. Bush in 2003, ruled against the government and granted a temporary restraining order, effective nationwide. This restraining order can still be overturned or altered later.
"The Constitution prevailed today," Washington Attorney General Bob Ferguson said in a statement sent to reporters. "No one is above the law—not even the president."
UPDATE 9:24pm ET: Justin Cox, an attorney with the National Immigration Law Center, who is representing plaintiffs in a similar case in New York, told Ars: "The motion for a TRO was filed before the news re: visa revocations had come out, so it probably won't require [Department of State] to restore those. But it should permit anyone currently with a visa (or other travel doc) to enter. Actual impact TBD, to be honest."
UPDATE 10:05pm ET: The White House sent reporters this statement, saying: "At the earliest possible time, the Department of Justice intends to file an emergency stay of this outrageous order and defend the executive order of the President, which we believe is lawful and appropriate. The president's order is intended to protect the homeland and he has the constitutional authority and responsibility to protect the American people."
11 minutes later, the White House sent the same statement again, removing the word "outrageous."