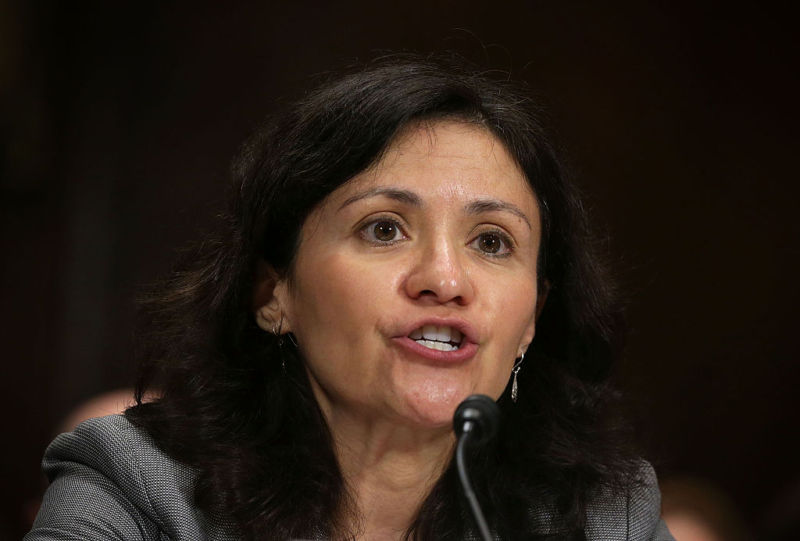 Several conservative groups have written to President Donald Trump asking him to stop the Federal Trade Commission from pursuing a lawsuit against Qualcomm over its patent licensing.
The FTC lawsuit was filed by a 2-1 vote, with Republican Commissioner Maureen Ohlhausen writing a strongly worded dissent. FTC Chairwoman Edith Ramirez, a Democrat who voted in favor of the lawsuit against Qualcomm, has already announced that she will resign on February 10. In their letter, the conservative groups say that Ohlhausen should be made permanent chair of the FTC. The president appointed Ohlhausen as interim chair yesterday.
"Commissioner Ohlhausen has pledged to uphold intellectual property rights and undertake only evidence-based antitrust investigations, in contra-distinction to the politically motivated actions taken by the outgoing FTC that harm U.S. companies relative to Asian competitors," the letter states.
Patently Shifting
Qualcomm's business model relies on patent licensing. During Congressional debates on patent reform efforts, Qualcomm has opposed most proposed changes to patent laws. The company believes that reform efforts would weaken patents and potentially its own negotiating position.
If Trump does choose to oppose the FTC lawsuit, getting it shut down won't be a straightforward process. The FTC is an independent agency, so he can't simply turn off lawsuits that the agency has initiated. The president has the power to nominate new commissioners, but he can't control their actions. The FTC under the Trump administration is expected to have three Republican and two Democratic commissioners once it's fully staffed.
One writer behind the letter, Jim Edwards of the Inventors' Project, told Morning Consult he hopes the letter gets other administration officials to pressure the FTC into withdrawing the complaint.