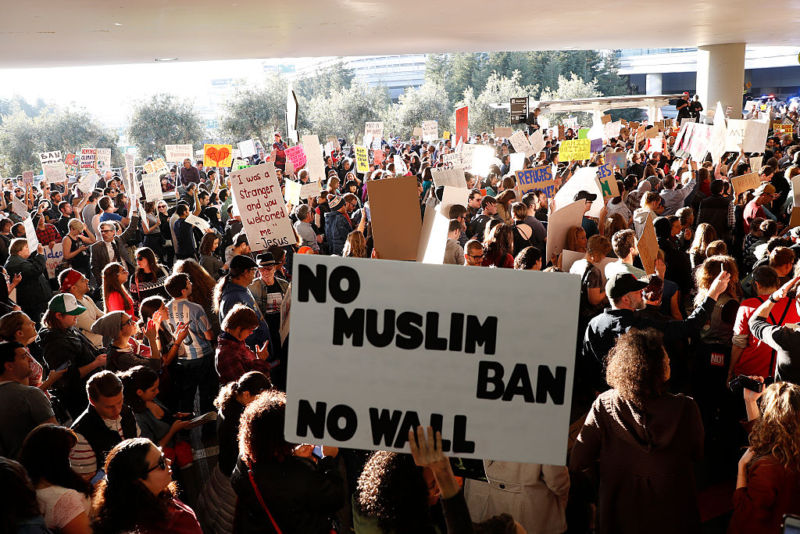 President Donald Trump's order Friday banning immigrants and visitors from seven Muslim nations is being met by both harsh and somber verbal resistance from top tech sector leaders—from Apple to Y Combinator. The move was racist, affected perhaps thousands of tech workers, and was un-American, the executives said in tweets, e-mails, Facebook posts, blog posts, and in LinkedIn entries.
Altman said the executive order "is tantamount to a Muslim ban and requires objection. I am obviously in favor of safety and rules, but broad-strokes actions targeted at a specific religious group is the wrong solution, and a first step toward a further reduction in rights."
For his part, Google CEO Sundar Pichai told employees that more than 100 Google workers are affected by Trump's executive order, and he urged staff members who were traveling oversees to get back immediately.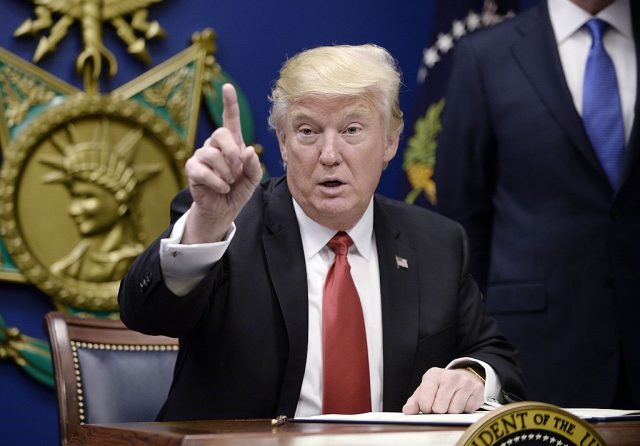 On Sunday Kellyanne Conway, a top Trump aide, defended the executive order.
"That is 1 percent. And I think in terms of the upside being greater protection of our borders, of our people, it's a small price to pay."
While every government has their own immigration controls, allowing people from all around the world to come here and make America their home has largely been the US's policy since its founding. That means this ban will impact many innocent people—an issue that I will raise this coming Friday when I go to Washington for President Trump's first business advisory group meeting.
One of Uber's main competitors, Lyft, pledged to donate $1 million to the ACLU on Sunday.
There are employees at Apple who are directly affected by yesterday's immigration order. Our HR, Legal, and Security teams are in contact with them, and Apple will do everything we can to support them. We're providing resources on AppleWeb for anyone with questions or concerns about immigration policies. And we have reached out to the White House to explain the negative effect on our coworkers and our company.
We need to keep this country safe, but we should do that by focusing on people who actually pose a threat. Expanding the focus of law enforcement beyond people who are real threats would make all Americans less safe by diverting resources, while millions of undocumented folks who don't pose a threat will live in fear of deportation.