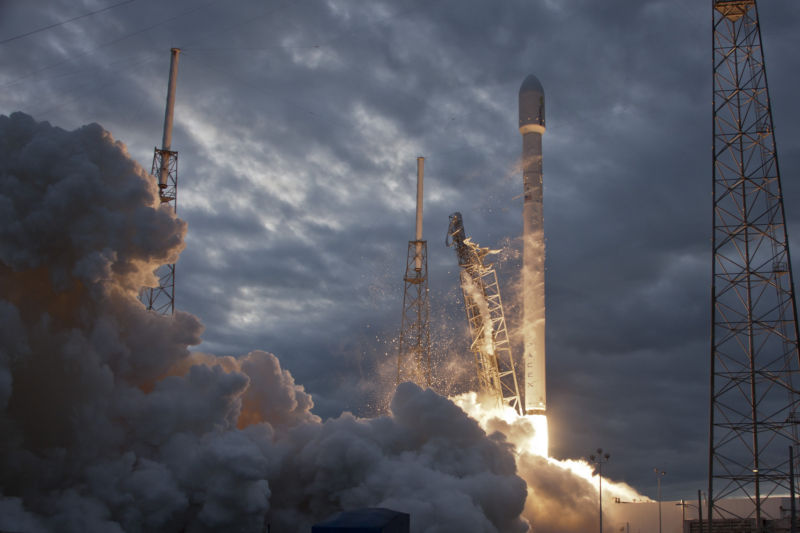 The Federal Aviation Administration issued a
launch license
to SpaceX on Friday. The company's Falcon 9 rocket will launch from Vandenberg Air Force Base in Southern California. This license formally grants SpaceX permission to return to flight after a
September 1 accident
that led to a total loss of the rocket and its satellite payload. SpaceX founder Elon Musk has already
said
the rocket is ready, having completed its static firing test on Thursday. The FAA has also licensed six additional flights for SpaceX out of Vandenberg.
SpaceX will be launching 10 Iridium NEXT satellites for its return-to-flight mission. According to Virginia-based Iridium Communications, SpaceX will attempt a launch on Monday, January 9, if weather permits. Monday's proposed flight would complete a remarkably short turnaround from September's accident, in which one of three composite overwrapped pressure vessels inside the rocket's second stage liquid oxygen tank failed.
The FAA license notes that SpaceX will fly the newest, Version 1.2 configuration of its Falcon 9 rocket. This upgraded variant of the booster includes the updated Merlin-1D rocket engine and uses chilled, densified propellant. Combined, the rocket and propellant add about 30 percent to the overall lift performance of the Falcon 9. SpaceX hopes to recover the rocket on a drone ship in the Pacific Ocean.
If SpaceX is successful with next week's flight, it has a busy manifest ahead. It could attempt to launch a Falcon 9 rocket from Cape Canaveral, carrying the Echostar 23 communication satellite, by January 26. The company also has a cargo resupply mission to the International Space Station, CRS-10, planned for early February.