Raspberry Pi upgrades Compute Module with 10 times the CPU performance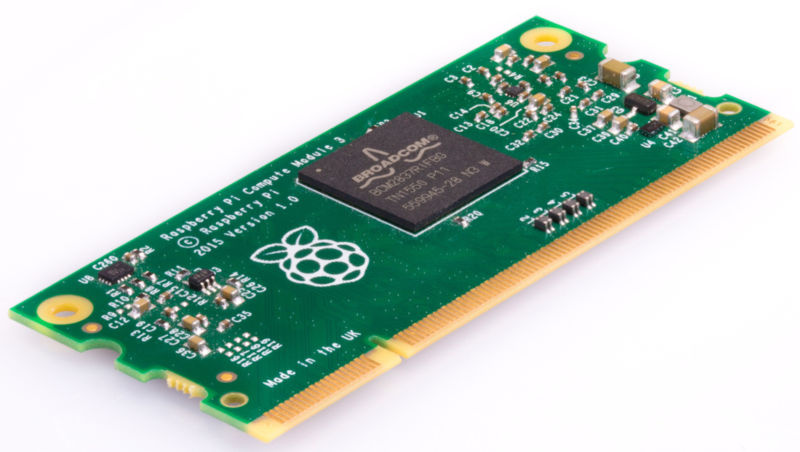 This is the second major version of the Compute Module, but it's being called the "Compute Module 3" to match the last flagship Pi's version number.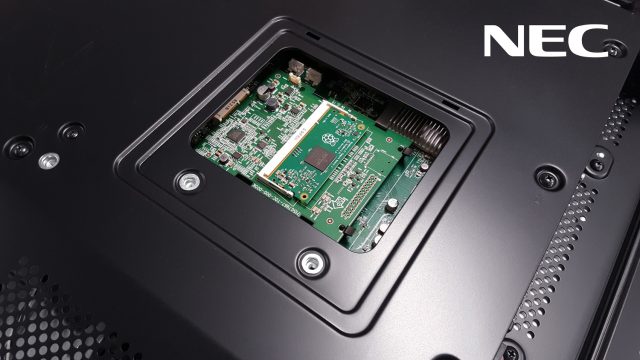 The new Compute Module has more flexible storage options than the original. "One issue with the [Compute Module 1] was the fixed 4GB of eMMC flash storage," the announcement said. But some users wanted to add their own flash storage. "To solve this, two versions of the [Compute Module 3] are being released: one with 4GB eMMC on-board and a 'Lite' model which requires the user to add their own SD card socket or eMMC flash."
In most cases, the new Compute Module can replace the original in embedded projects because the form factor is nearly identical. "With a few caveats, the CM3 can be used a drop-in replacement for the CM1 since they are pin compatible; the CM3 is 1mm taller, however, while the CPU can pull a lot more current from the VBAT power supply line and will generate far more heat under heavy load," the announcement said.