Microsoft fails to impress tech media by selling thousands of HoloLenses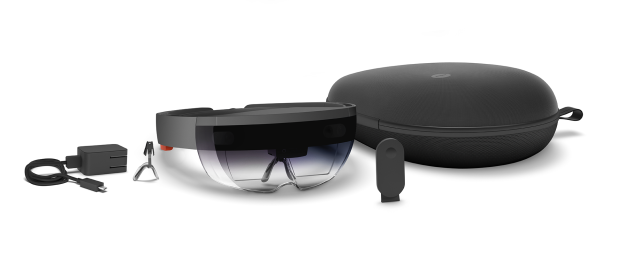 Clearly, this is not a piece of hardware aimed at the mass market. With the limited availability, one would expect that sales measured in the thousands feels about right. Walkden agrees. He says that Microsoft was "happy with the level of sales" and that shipping thousands of units was "all we need." HoloLens is, for now, a supply-constrained, specialized piece of hardware primarily aimed at developers, but it has seen enough interest from enterprise users that Microsoft has done the bare minimum to repackage it for corporate buyers. This is not a recipe for massive sales.
The more interesting question about HoloLens is what Microsoft's long-term ambitions for the device are. Microsoft's position in the hardware space is a peculiar one; on the one hand, the company wants to push the computing market in various ways, but on the other hand, it doesn't want to squeeze out its OEM partners. We see this balancing act with the Surface line, for example; Microsoft has inspired copycat designs from the OEMs, but Surface's relatively premium pricing ensures plenty of space for competitors.
In the broader, mixed-reality space, we're probably going to see a similar pattern. When announcing the Creators Update for Windows 10, Microsoft said that a handful of affordable virtual reality headsets from OEMs including Lenovo and Dell would ship this year, supporting the Windows Holographic APIs. But HoloLens won't be Redmond's last foray into this kind of hardware: Walkden said that the current hardware "is version one, and there will be future versions," adding that "the roadmap does exist." This suggests that Microsoft will continue to develop its more technologically advanced, high-end device to sit alongside the simpler headsets.
So while version one may not have the sales levels required to wow the tech press, perhaps version two or three will do the trick.
Microsoft fails to impress tech media by selling thousands of HoloLenses
Reviewed by
Chidinma C Amadi
on
4:17 PM
Rating: