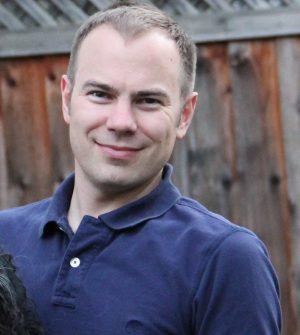 Software developer
Chris Lattner
, creator of
the Swift programming language
and Apple's current director of the Developer Tools department, will be leaving the company later this month to become Tesla's new vice president of autopilot software. Lattner
announced his departure to the Swift mailing list
earlier today, just a few hours before
Tesla made his hiring public
.
Ted Kremenek, another longtime Apple developer who has been with the company
since 2007
, will be taking over Lattner's duties as Swift project lead.
Lattner has worked at Apple since 2005, and he's been involved in a lot of major tools and software initiatives over the years.
His extensive resume
lists many versions of Xcode going back to at least version 3.1, LLVM and the Clang frontend, OpenCL, LLDB, and Swift. He also did some work on macOS, helped tune software performance for the Apple A6 used in the iPhone 5, and helped with the transition to 64-bit ARM CPUs that began with the iPhone 5S. His resume shows a willingness to create, adopt, and evangelize new software and programming languages, which will no doubt be a major component of his work at Tesla. He has also been a major proponent of Apple's open source work,
driving the push to make Swift open source
and
communicating with the Swift community and steering its efforts
.
Listing image by Chris Lattner