Giuliani announces he'll be Trump's czar for the cyber thing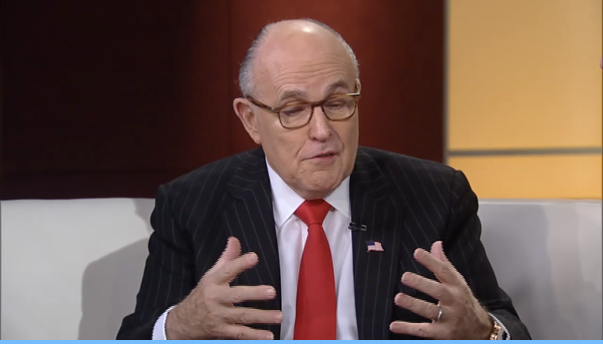 "The President-elect decided that he wanted to bring in on a regular basis the private sector—the corporate leaders in particular and thought leaders in particular for cyber, because we're so far behind," said Giuliani. "And it's his belief which I share, that a lot of the solutions are out there, we're just not sharing them. It's like cancer—there's cancer research going on all over the place. You'd almost wish they'd all get together in one room, and maybe they'd find a cure."
Giuliani said he believes that industry will have to lead an answer to cybersecurity rather than government. "That's where we have the great creativity and we have the huge amount of money, and that's where we have these great companies, the greatest in the world," Giuliani said this morning. "So the idea here is to bring together corporate leaders and their technological people. The president will meet with them on an ongoing basis, as well as anyone else in the administration… I'll coordinate the whole thing."
The goal appears to be a one-way flow of information from industry to the government. "Number one, it'll give the government all the information available in the private sector," Giuliani explained. "Number two, it'll form a little more connection between these people who are doing cybersecurity so they can work with each other. Some of these people, you put one and two together, you're going to come up with six."
It's not clear what roles any ISAOs will have in this new cybersecurity body, or even who the "thought leaders" Giuliani wants to participate will be. But Giuliani apparently wants to include foreign cybersecurity firms, including some from Israel. "They have tremendous cyberdefense research," he said this morning. "We don't get access to that over here."