For NASA's human spaceflight programs a difficult year lies ahead
Eric Berger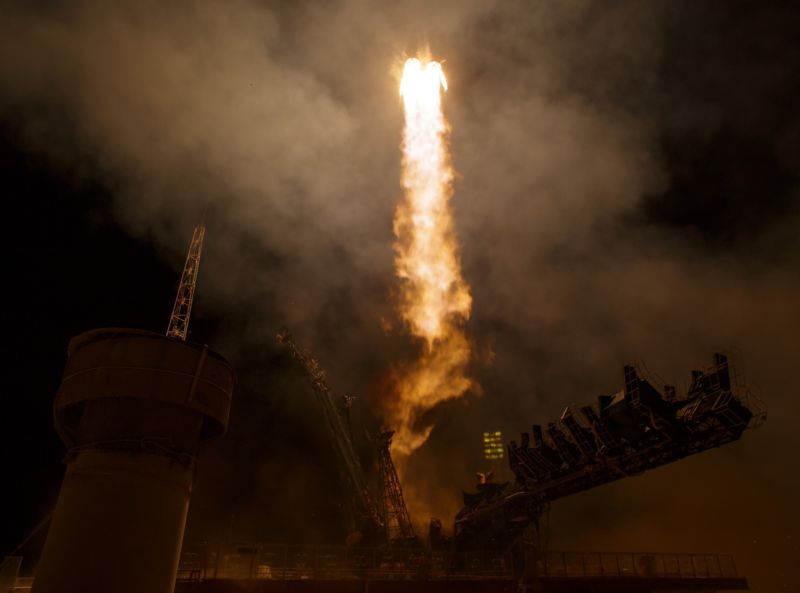 It's not a good time for uncertain leadership, as many of NASA's human spaceflight initiatives face serious questions. As 2017 begins, recurring issues with the Russian Soyuz launch vehicle have left the agency unable to say when its next astronaut will go into space. Its much-anticipated private space taxis remain more than a year from flight. And questions remain about the viability of its big-ticket programs, the Space Launch System rocket and Orion spacecraft.
One should never count the space agency out, of course, as it works with a large number of aerospace contractors and has thousands of talented engineers and scientists at field centers. But as one former astronaut told Ars, "Human space flight has created the situation that it is waiting for leadership to make progress in significant ways. The big question is who will lead them out of this hole?"
Soyuz
The Progress spacecraft launched on an older Soyuz-U rocket, which is being phased out by Roscosmos. Crewed launches now take place on a more modern Soyuz-FG rocket, but the two rockets share a common third stage. This is the second time the third-stage engine has failed in some way in the last five years, as a similar problem occurred during the 2011 launch of Progress 44P.
According to one NASA source familiar with the Russian space program, the agency has heard "only rumors" regarding a return to flight date for the Progress vehicle, which would need to occur before humans fly into space again. Thus, NASA's only lifeline to the station appears to be shaky heading into the new year.
Commercial crew
The issue of commercial crew delays is likely to be one of the first decisions that will confront a new administrator of NASA, given that there is no guarantee Boeing's Starliner of SpaceX's Crew Dragon vehicles will be ready to fly two years from now. How will he or she explain this to Congress?
SLS and Orion