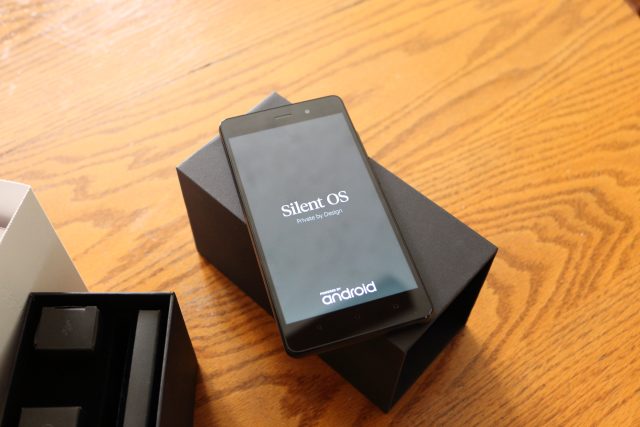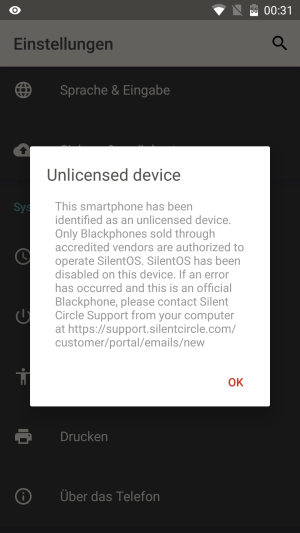 On January 16, the makers of the Blackphone 2 warned would-be customers to stay away from eBay. Silent Circle, the company behind the privacy-focused smartphone with encrypted voice services, issued an alert about purchasing devices from unauthorized resellers. Now that alert has turned into action with the latest update to Silent OS, the Android-based operating system built for the Blackphone. Silent OS 3.0.8 will disable phones that were not purchased through Silent Circle's approved channels.
A reader in Germany contacted Ars after the update "bricked" his phone, which he had purchased through eBay. "The Blackphone 2 I've received came in retail packaging and looks just like the one that you guys reviewed," the reader told Ars. "It worked up to Silent OS 3.0.7 Silent OS, [but] 3.0.8 seems to intentionally brick the baseband on some devices."
Silent Circle's support site doesn't list any details for Silent OS 3.0.8. Release 3.0.7 was issued on
December 29, 2016
to catch up with Android security notices and to make some tweaks to features.
When our reader contacted Silent Circle about the issue, he got the following response:
Hello,

Upon review of the IMEI number (xxxxxxxxxxxx) you provided, it has been determined this device is not a genuine Silent Circle Blackphone 2. This device was not sold by Silent Circle or an approved vendor of Silent Circle and, therefore, we are unable to provide any further assistance.

We recommend you contact the original vendor directly for further assistance.

To purchase a Silent Circle genuine device please visit the following URL:

Sincerely,

Silent Circle Technical Support
The statement that "this device is not a genuine Silent Circle Blackphone 2" indicates that the "grey market" phones referenced in the company's alert may be counterfeit devices. Counterfeits could be manufactured by the company's contract manufacturer beyond Silent Circle's production runs or by another manufacturer who has "cloned" the device.
Numerous sellers on eBay are offering "new" and "real" Blackphone 2 devices for far less than Silent Circle's authorized sellers—in some cases, the difference in price is over $100. These phones are sold without a license to use the services embedded in Silent OS.
While Silent Circle sells its phones directly in North America, it partners with Kickmobiles and Styx for sales in Europe, the Middle East, and Africa and with DialogHub for sales in Asia. Ars reached out to Silent Circle about the issue to get more information about the supply chain issue, but the company has not yet responded.