Apple's FaceTime blamed for girl's highway crash death in new lawsuit
Family claims Apple should have deployed patented tech to "lock-out" motorists.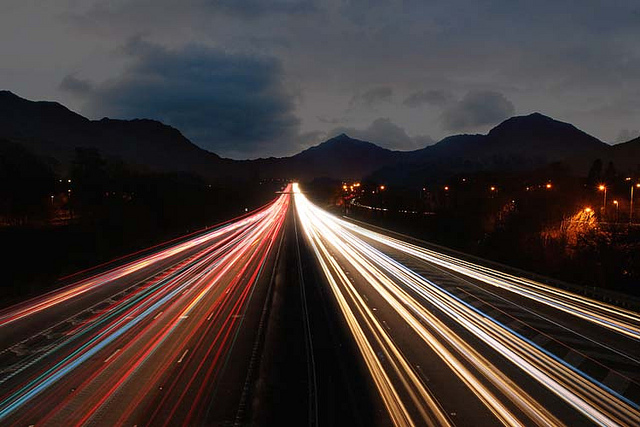 Apple, maker of the ever-popular iPhone, is being sued on allegations that its FaceTime app contributed to the highway death of a 5-year-old girl named Moriah Modisette. In Denton County, Texas, on Christmas Eve 2014, a man smashed into the Modisette family's Toyota Camry as it stopped in traffic on southbound Interstate 35W. Police say that the driver was using the FaceTime application and never saw the brake lights ahead of him. In addition to the tragedy, father James, mother Bethany, and daughter Isabella all suffered non-fatal injuries during the crash two years ago.
Plaintiffs allege APPLE, INC.'s failure to design, manufacture, and sell the Apple iPhone 6 Plus with the patented, safer alternative design technology already available to it that would automatically lock-out or block users from utilizing APPLE, INC.'s 'FaceTime' application while driving a motor vehicle at highway speed, and failure to warn users that the product was likely to be dangerous when used or misused in a reasonably foreseeable manner and/or instruct on the safe usage of this and similar applications, rendered the Apple iPhone 6 defective when it left defendant APPLE, INC's possession, and were a substantial factor in causing plaintiffs' injuries and decedent's death.
"The motion analyzer can detect whether the handheld computing device is in motion beyond a predetermined threshold level. The scenery analyzer can determine whether a holder of handheld computing device is located within a safe operating area of a vehicle. And the lock-out mechanism can disable one or more functions of the handheld computing device based on output of the motion analyzer, and enable the one or more functions based on output of the scenery analyzer," according to the patent.
Apple has not commented on the lawsuit, but it has said that drivers are responsible for their behavior.
"For those customers who do not wish to turn off their iPhones or switch into Airplane Mode while driving to avoid distractions, we recommend the easy-to-use Do Not Disturb and Silent Mode features," Apple said in a statement.
Apple's FaceTime blamed for girl's highway crash death in new lawsuit
Reviewed by
Chidinma C Amadi
on
7:03 PM
Rating: