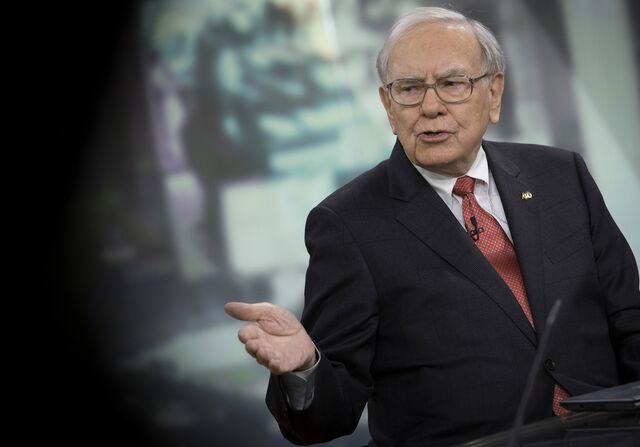 Dow Chemical to also convert Kuwait Authority's holding

Conversion date is set for Dec. 30 on preferred shares

Warren Buffett's era of collecting $255 million a year on his Dow Chemical Co. investment is coming to an end.

Dow will convert his $3 billion preferred stake to common stock after the shares finally sustained a rally long enough to allow the company to force the swap under terms of a 2008 deal. Buffett's Berkshire Hathaway Inc. will get 72.6 million shares of common stock, valued at about $4.2 billion based on Thursday's closing share price. Dow also will convert a $1 billion preferred stake that was held by the Kuwait Investment Authority. The conversion date was set for Dec. 30, Dow said in a statement Thursday.

"This milestone is the latest proof point of the strength, resilience and value creation of Dow's business model," Dow Chief Executive Officer Andrew Liveris said in the statement.

The yield on the common stock is about 3.2 percent, meaning Dow will reduce its costs. Buffett locked in an 8.5 percent annual dividend on the preferred when he agreed to help finance Dow's 2009 takeover of Rohm & Haas Co. The billionaire has previously said that he's

unlikely

to keep the common stock.

Dow was permitted by the agreement to convert the preferred stake starting in April 2014, but only if the stock's closing price was more than $53.72 for 20 trading sessions in a 30-day period. The stock rallied along with broader markets after Donald Trump won the U.S. presidential election in November.
Oil Prices
The chemical company's shares also benefited from optimism that higher oil prices will boost the plastics unit, its largest business. Dow is increasing U.S. production with plants that convert natural-gas liquids into ethylene and then into plastics. Abundant U.S. gas liquids such as ethane, a byproduct of fracking, have reduced production costs relative to other regions where ethylene is made from naphtha, an oil derivative.

Berkshire has profited over the years by being able to provide capital on short notice, especially when traditional funding sources dry up. Some of the companies that turned to Buffett have been winding down preferred-share relationships in recent years, reducing their cost of capital.

Mars Inc. in September paid $4.56 billion to acquire Berkshire's preferred stake in Wrigley. Buffett helped finance Mars's 2008 purchase of the chewing gum company.

Kraft Heinz Co. in June paid more than $8 billion to redeem a preferred stake. Buffett called the redemption "bad news" for Berkshire because of the difficulty in duplicating the 9 percent annual dividend that his company was receiving on the securities.

Buffett still has a $5 billion preferred holding of Bank of America Corp. The lender has to wait until 2019 to redeem the investment, and must also pay Berkshire a premium.