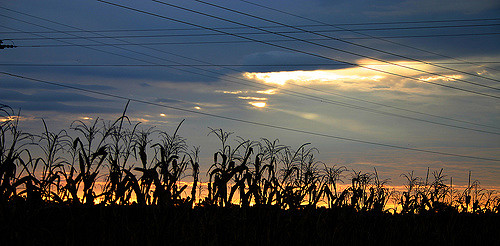 This has left corn and ethanol suppliers in the Midwest quite happy and oil and gas suppliers less so.
Some biofuels are controversial not just for oil and gas suppliers but for some wildlife advocates as well. Collin O'Mara, CEO of the National Wildlife Federation, said in a statement that the corn ethanol industry that most stands to benefit from the EPA's expansion of the renewable fuel standards "is responsible for the destruction of millions of acres of wildlife habitat and degradation of water quality."
Still, the EPA contends that biofuels made from corn and other regenerating plants offer reductions in overall fuel emissions, if the processes used to make and transport the fuels are included. "Advanced biofuels" will offer "50 percent lifecycle carbon emissions reductions," and their share of the new standards will grow by 700 million gallons in 2017 from 2016 requirements, the EPA says. Cellulosic biofuel will be increased by 81 million gallons and biomass-based diesel will be increased by 100 million gallons.
"Non-advanced or 'conventional' renewable fuel" will be increased to 19.28 billion gallons from 18.11 billion gallons in 2016. Conventional renewable fuel "typically refers to ethanol derived from corn starch and must meet a 20 percent lifecycle GHG [greenhouse gas] reduction threshold," according to EPA guidelines.
Other kinds of renewable fuels include sugarcane-based ethanol, cellulosic ethanol derived from the stalks, leaves, and cobs leftover from a corn harvest, and compressed natural gas gleaned from wastewater facilities.