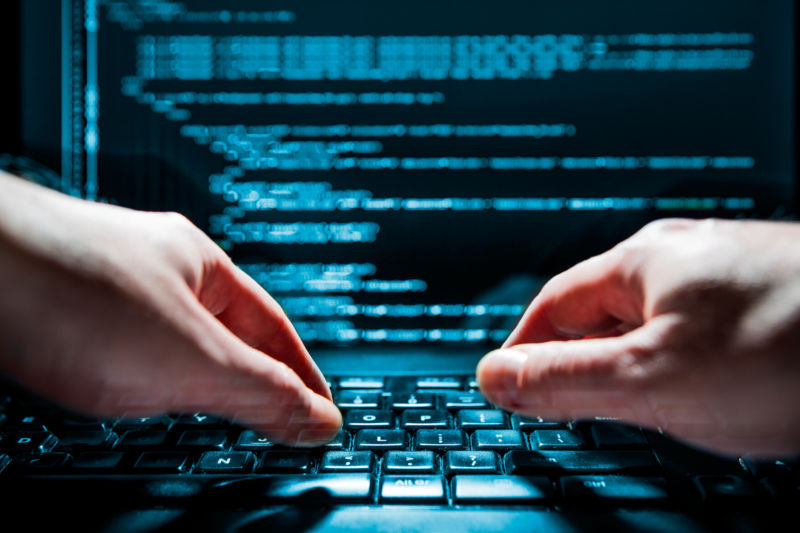 Getting a new job is hard enough these days, and it's even harder when your prospective employer thinks you're a convicted criminal, even though you're not.
And if you have a name like David Smith, the odds increase that you'll be mistaken for a convict because so many people named David Smith are out there. Exacerbating the situation is when background check giants like LexisNexis Screening Solutions claim they should be forgiven for bungling a background check because they were following "industry standards." And the industry standard, LexisNexis says, means it doesn't always have to run a middle name through the system—even when there are some 125,000 people with the name "David Smith" in the United States.
That was, in part, LexisNexis' defense to a lawsuit brought by a man named David Alan Smith. Smith claimed LexisNexis was willful and negligent when the company erroneously fingered him as a convict. He also claims LexisNexis violated the Fair Credit Reporting Act.
Smith was applying to be a delivery driver for Great Lakes Wine and Spirits in 2012. As a condition of being a driver, his prospective Michigan employer required a background check. LexisNexis conducts some 10 million background checks per year and claims 99.8 percent are never disputed.
To get the background check done, Smith provided Great Lakes with his first, middle, and last name, Social Security number, driver's license number, date of birth, sex, street address, and phone number. Great Lakes did not provide LexisNexis with Smith's middle name, however.
Lexis searched its database for criminal records that matched Smith's first name, last name, and date of birth. The search returned two sources—Bay County, Florida Circuit and County Courts, and the Florida Department of Corrections—as having criminal records for a David Smith born on March 12, 1965. This, however, was David Oscar Smith, not the David Alan Smith who applied for the job with Great Lakes. The records were for David Oscar Smith's uttering a forged instrument. Because Lexis did not receive a middle name from Great Lakes, it could not exclude the middle name "Oscar" from the results. The criminal records did not contain a Social Security number, so Lexis could not exclude them on that basis. Because the criminal records matched Smith's first name, last name, and date of birth, Lexis included them in the report it provided to Great Lakes.
What's more, the credit report LexisNexis obtained on Smith listed him as "David A. Smith." LexisNexis, however, claimed there "was nothing unreasonable in LexisNexis not cross-checking information in a criminal background report and information in a separate credit report."
After he was denied the delivery job, Smith disputed the criminal background check. LexisNexis figured out its bungle, and corrected the background report. Because of the mishap, Smith was delayed six weeks before he could start the delivery job.
A federal jury voted for Smith and found that LexisNexis negligently and willfully violated the FCRA. The panel awarded Smith $75,000 in compensatory damages, in addition to $300,000 in punitive damages. The trial judge reduced the punitive damages to $150,000, but declined to disturb any other part of the verdict.
LexisNexis appealed, arguing that no "reasonable jury" could conclude that LexisNexis either negligently or willfully violated the FCRA. LexisNexis also argued that it exceeded "industry standards" used by other credit reporting agencies (CRAs).
The process and procedures that LexisNexis uses for running and reviewing criminal background reports meet or exceed industry standards—i.e., LexisNexis' procedures for collecting bulk data files for its database, requiring personal identifying information, and matching and reporting criminal records for criminal background checks are the same as or more rigorous than procedures used by other CRAs.
The trial evidence does not, as a matter of law, support the finding that LexisNexis failed to follow reasonable procedures to assure maximum possible accuracy. LexisNexis' procedures met or exceeded industry standards, its consumer dispute percentage is extremely low and, especially important, other than this case, there is not one instance in the trial record that the failure to require a middle name—rather than request a middle name (in this case, LexisNexis requested a middle name but Great Lakes did not provide it)—produced a criminal background report with information inapplicable to the intended subject. Indeed, the trial evidence established that LexisNexis' procedure of requesting, but not requiring, a middle name is reasonable because many people do not have a middle name or have more than one middle name. Far more reliable is LexisNexis' procedure of requiring a date of birth. Furthermore, there was nothing unreasonable in LexisNexis not cross-checking information in a criminal background report and information in a separate credit report.
The appeals court upheld the negligence finding but discarded the willful finding, which nullified the $150,000 in punitive damages.
According to the unanimous court:
"David Smith" is an exceedingly common first-and-last-name combination—to the tune of over 125,000 individuals living in the United States. The jury could conclude that a reasonably prudent CRA, when presented with such a common name, would have required additional identifying information—like a middle name—to heighten the accuracy of its reports. The fact that requiring a middle name is an inarguably reasonable procedure (considering Lexis already had a field for middle names on the form that Great Lakes filled out) is what tips the scales against Lexis. Moreover, because the Florida criminal records for David Oscar Smith did not contain a Social Security number, Lexis' use of Smith's Social Security number would not have helped. Thus, although there is evidence that Lexis attempted to ensure that its reports produced a very low rate of false positives, there is sufficient record evidence supporting the jury's conclusion that Lexis' failure to require a middle name constituted negligence.
The court noted that the negligence was increased because the company's credit report it had on Smith was of the name "David A. Smith." The criminal records it had were of "David Oscar Smith."
"At the time Lexis provided the report to Great Lakes, Lexis had within its possession a credit report from Equifax that named 'David A. Smith' as the subject," the court ruled. "Lexis could have cross-referenced this name with the name on the criminal records, which was 'David Oscar Smith.'"